The James Duncan Reference Library was established in October 2009. The library and archive house publications on New Zealand's future-thinking initiatives and historical development, the theory and practice of future-thinking, strategy development, and national and international perspectives.
The Institute believes that New Zealand's future must build on its past and this is why our library, in all its forms, is so important to us. The library has reached 4710 books and publications and counting.
Location
The McGuinness Institute office,
Level 1A, 15 Allen St, Wellington.

This collection contains old, rare or unique New Zealand publications on a range of topics. Most of this material can be found on our online catalogue and is available on request.
History
Government
Environment
People
Other
These publications are kept in the James Duncan Reference Library and cannot leave the premises. They are searchable on our online catalogue and are accessible from the library. Soft copies are available on request.
This collection contains more recently published books and covers a range of topics. Visitors are welcome to browse our bookshelves.
Countries Collection

Civics and Media Collection
Climate Change Collection
Economics & Resource Management Collection
Food and GM Collection
Foresight & Scenarios Collection
Marketing Collection
One Ocean Collection
One Integrated Report Collection
Public Science Collection
Risk and Pandemic Collection
StrategyNZ Collection
TalentNZ Collection
Urban Design Collection
Writing and Media Collection (How to)
Named after the former Chair of the Commission for the Future, Professor James Duncan (1921–2001), the James Duncan Reference Library was established to provide a record of long-term thinking in New Zealand.
Professor Duncan, his team, and his book Options for New Zealand's Future were major inspirations in the initial stages of the Institute's Project 2058. The library collection has evolved as the McGuinness Institute has grown. We hope that the library will prove to be a valuable resource in its own right for those interested in thinking about New Zealand's long-term future.
The major focus of the collection relates to New Zealand Futures Thinking. Publications from the Commission for the Future, Futures Thinking Aotearoa and the New Zealand Planning Council form the core of this collection.
As well as the New Zealand Futures Thinking collection, there are also collections focusing on the work of international future thinkers and scenario planners, New Zealand history and society, books with a Māori focus, and a diverse collection of reference and general materials from New Zealand and around the world.
Donors
The McGuinness Institute would like to acknowledge the following individuals and groups, who have loaned or donated material to the library: Paul Corliss, Jennifer Coote, Yvonne Curtis, Judith Davey, Perrine Gilkison, Myra Harpham, Niki Lomax, NZ Futures Trust, Geoffrey Palmer, Jessica Prendergast, Betty Radford, Peter Rankin, Hayley Vujcich and Isabel White.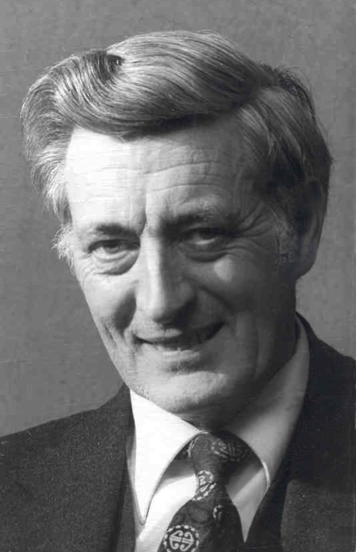 Professor James Duncan
Former Chair of the Commission for the Future