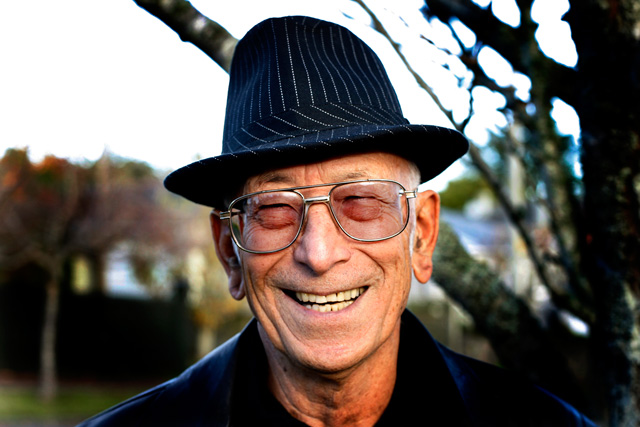 Tomorrow marks a year since Dr Ranginui Walker passed away. His engagement with cultural politics will continue to shape civics in New Zealand. Throughout his academic career, Dr Walker published 12 books on Māori activism, education and the politics of culture.
Dr Walker was born in 1932 and belonged to the Whakatohea iwi at Opotiki. He was educated at St Peters Māori College, then Auckland Teachers' College and the University of Auckland. He taught at all levels of education; ten years at primary schools and five years at the Auckland Teachers' College. He was Associate Professor of Māori Studies in 1985 before becoming Professor and Head of Māori Studies at the University of Auckland in 1993 and Pro Vice Chancellor (Māori) until his retirement in 1997.
'I inhabited a dual world of two social and cultural landscapes' begins Dr Walker as he explains his academic career in the book Ka Whawhai Tonu Mātou: Struggle Without End. He explains how, in his early years, his Māori and Pākehā worlds were kept discrete. As tensions between the two escalated, he entered into activism and cultural politics and became a pivotal figure in the assertion of Māori values in civic matters, particularly through his membership of the Māori activist group Ngā Tamatoa. He was secretary of the Auckland District Māori Council from 1969 to 1973 and chairman from 1974 to 1990. He was a member of the New Zealand Māori Council for 20 years and became a member of the Waitangi Tribunal in 2003. Dr Walker was a fierce advocate for biculturalism in New Zealand and received a Prime Minister's Award for Literary Achievement in 2009.
The Institute first engaged with Dr Walker when he was a member of the Constitutional Advisory Panel (CAP) in 2012 at the EmpowerNZ workshop, which brought together 50 participants between the ages of 16 and 28 to discuss New Zealand's constitution. Dr Walker asserted the importance of following up on the events of the workshop and in 2013 the Institute brought participants of the original workshop back together to write a submission to the CAP. Dr Walker continued to shape the Institute's work programme over the following years, ensuring that it engaged with civic education, and in May 2016 Policy Quarterly published an article by the Institute dedicated to him. Most recently, from the TacklingPovertyNZ tour in 2016, it has again become apparent that the Institute should focus its energies in this area, with many participants of the 2016 workshop tour identifying civic literacy as an area in need of more support. Accordingly, the Institute is looking at holding a scoping exercise in May to begin pursuing a national strategy for civics and citizenship education, as recommended by the report of the CAP. Records of this work are on our CivicsNZ website.