LocalNZ: Connecting youth committed to local government
16-19 November 2014

The LocalNZ workshop brought together members of youth councils and other youth interested in local government from throughout New Zealand. The first two days were spent at the A Place to Live conference in Wanganui, followed by a day where the participants focused on workshopping their thoughts and observations. On the final day participants presented their combined thinking at two presentations – held at Parliament and the Treasury.
This workshop connected 35 New Zealanders between the ages of 18 and 25, providing a collaborative space for them to identify existing and emerging opportunities and challenges. This initiative formed part of the McGuinness Institute's TalentNZ project – creating an informed, focused and networked group of young New Zealanders able to engage effectively with government and the communities in which they live. Participants explored the question:
How do regional goals align with national goals, and how might these goals need to change in order to aid regional growth?
This workshop was a collaboration between the New Zealand Treasury, Wellington City Council, the MacDiarmid Institute and Victoria University of Wellington, in association with the Royal Society of New Zealand, Wanganui District Council and the Whanganui River Māori Trust Board (the organisers of the A Place to Live Conference), and the McGuinness Institute.
Speakers at the workshop included: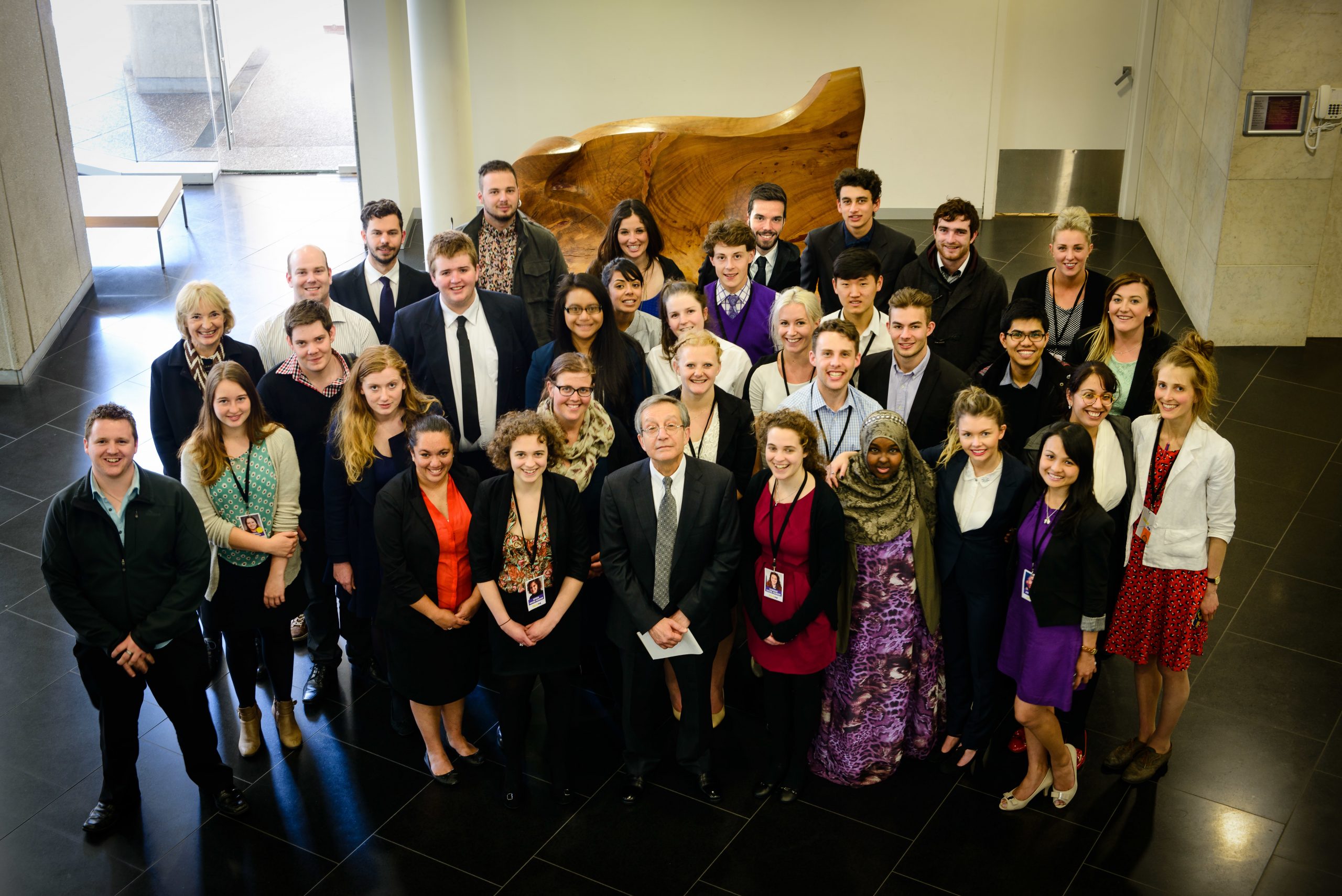 Hon. Paul Goldsmith MP

Richard Louv


Mark Baxter

Jim Callaghan

Helen Craig

Toby Cooper

Professor Charles Daugherty

Shamubeel Eaqub

Peter Hardy

Kim Hill

Clodagh Jolly

Dr Girol Karacaoglu

Chris Laidlaw

Justin Lester
John Niko Maihi

Wendy McGuinness

Bill Moran

Ben Parker

Lyn Provost

Mike Reid

Professor Jacqueline Rowarth

David Rutherford

Dame Anne Salmond


Jonathan Streat

Tania Tapsell

Hon. Tariana Turia

Mayor Celia Wade-Brown
LocalNZ: Finale Presentation
19 November 2014, Parliament
LocalNZ: Interview with Karleen Marshall
17 November 2014, Te Wainui a Rua School, Whanganui River
LocalNZ: Poem by Oska Rego
19 November 2014, Parliament
LocalNZ: Q&A with Richard Louv
16 November 2014, Whanganui