LongTermNZ: Exploring our long-term fiscal position
10-11 December 2012

The LongTermNZ workshop was a five-day event where 27 young people were brought together to attend the Affording Our Future conference (10-11 December), and then spent three days workshopping the key issues raised at the conference. Teamed with three talented young designers, the group drafted a 'Youth Statement on New Zealand's Long-term Fiscal Position' which put in their own words what they learnt and what they thought other youth in New Zealand need to know.
This initiative is a collaboration between the New Zealand Treasury, Victoria University of Wellington, and the McGuinness Institute. To learn more about the process and methodology of the workshop, see Workshop paper 2014: LongTermNZ: Exploring our long-term fiscal position 
The participants reconvened in April 2013 to present their reflections to the Treasury. The presentation included reactions of youth to the fiscal situation, possible options for the future and strategies for engaging youth.
Speakers and facilitators at the event included: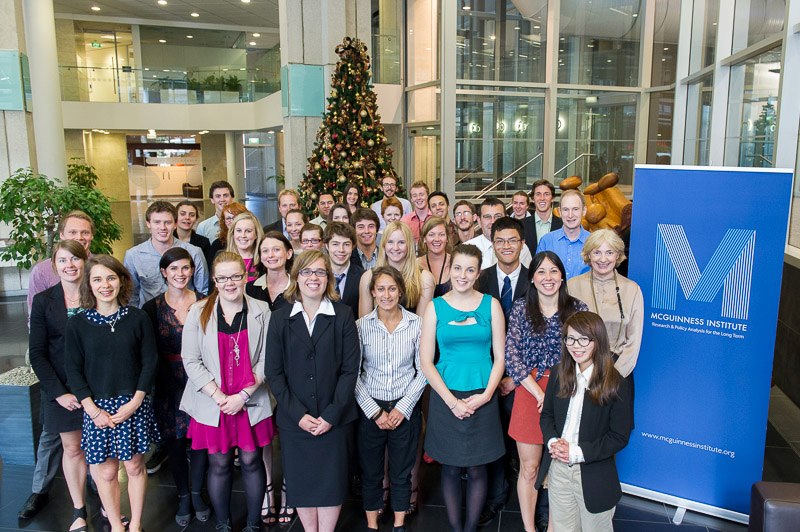 Professor Bob Buckle
Gabriel Makhlouf
Geoff Bascand
Dr Girol Karacaoglu

Professor Chris Cunningham

Omar Aziz

Professor Ross Guest

Professor Michael Belgrave

Dr Patrick Nolan


Professor Norman Gemmell

Professor John Creedy

Diana Crossan

Dr Susan St John

Andrew Coleman

MP Paul Goldsmith
Becky Prebble

 Neil Cribben

Professor Nick Mays

Colin James

Sir Michael Cullen

Rt. Hon Simon Upton

Chris Laidlaw

Andrew Gawith

Hon Bill English

Dr John Volpe

Sam Morgan

Gillian McCarthy

Angus McBryde

Kieran Stowers
LongTermNZ: Jess Booker
11 December 2012, Treasury
LongTermNZ: Participants interview the public
3 April 2013, Wellington
LongTermNZ: Finale presentation
13 December 2012, Treasury
LongTermNZ: Treasury presentation
3 April 2013, Treasury