ClimateChangeNZ
Exploring a climate strategy for New Zealand
For 2019 the Institute is focusing specifically on climate change. The overall aim of this project is to explore a climate strategy for New Zealand.
David Attenborough recently stated in regard to climate change: 'My generation is no great example for understanding – we have done terrible things. If we are not making progress with young people we are done!' (April 2019). Our 2019 work programme aims to provide young people a platform to enable them to amplify their thinking and have their voice heard. See the two events below.
The 2019 work programme also includes a number of research reports, including a Project 2058 report on climate change reporting.

To manage Aotearoa New Zealand's transition to a low-carbon future, every professional financial decision must take climate change into account. How do we manage this transition? How essential is disclosure in achieving this? On 28 May 2020, Simpson Grierson, Climate...
KiMuaNZ: Exploring Climate Futures workshop (1–3 July)
The KiMuaNZ workshop brought together 40 young New Zealanders between the ages of 18 and 25 who have a connection with the Pacific. They shared experiences and understandings of climate change issues in order to develop different scenarios for New Zealand and our Pacific neighbours.
KiMuaNZ: Exploring Climate Futures Workshop – Finale Presentation at Government House
The workshop was intended to amplify Pasifika voices, develop futures thinking capability and help build a more informed and cohesive society. It aimed to also contribute to a continued conversation about climate change allowing us to develop potential responses for adapting to and mitigating climate-related risks.
At Government House the participants of the KiMuaNZ workshop shared their ideas after three days of listening to expert speakers and developing scenarios. The finale presentation sought to add to the national conversation on how to mitigate and adapt to climate change in New Zealand and the Pacific.
The workshop aimed to highlight the perspectives of young New Zealanders on adapting to and mitigating climate change, and focused on exploring different future scenarios and strategies for New Zealand and our Pacific neighbours within a climate changing world.
The KiMuaNZ workshop publication can be accessed here.
A Point of Vanishing Stability 
On 30 May 2019 the Institute held 'A Point of Vanishing Stability', a public discussion event at the National Library of New Zealand in Wellington. It sought to explore how New Zealand can develop a climate strategy that provides an urgent yet considered response to climate change.
Speakers included Conal Smith, Dr Anita Wreford, Roger Dennis, Adrian Orr, Chlöe Swarbrick and Dr Carwyn Jones.
Read more about the event here.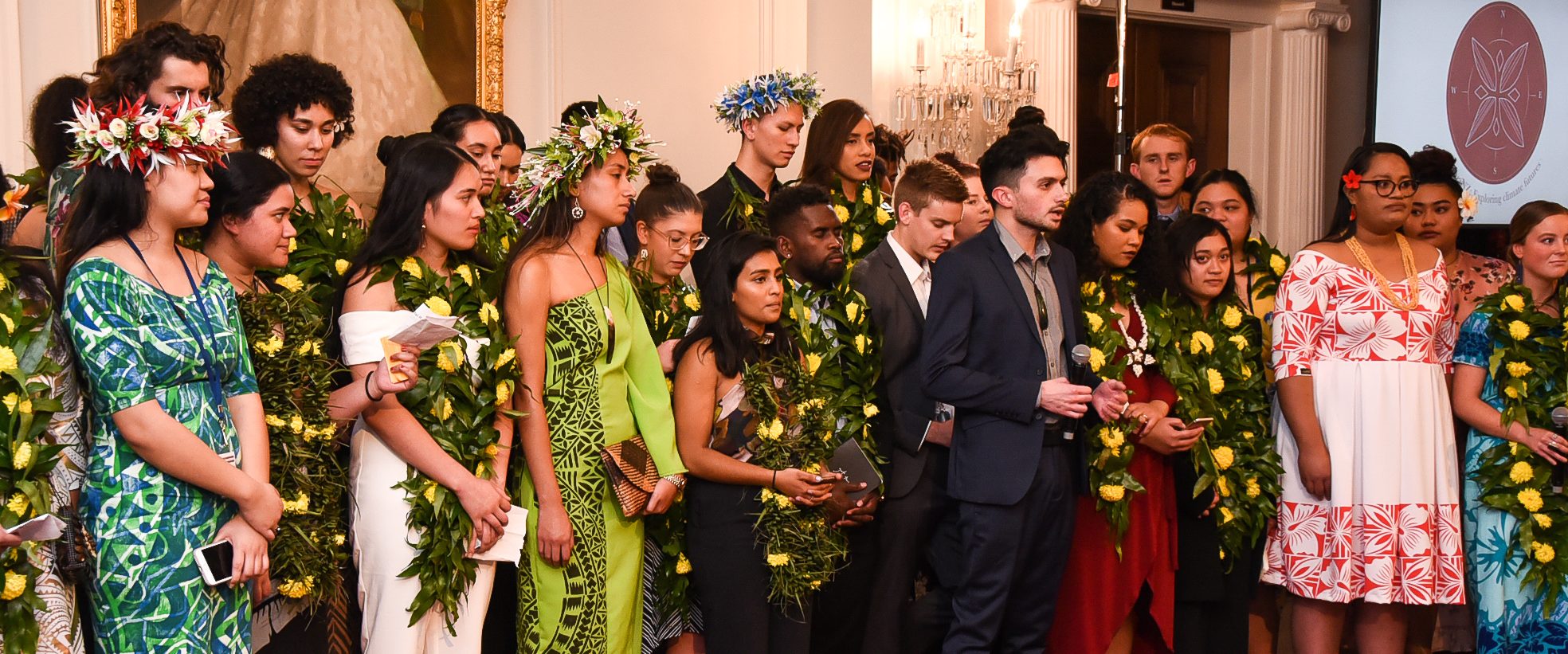 Discussion Paper 2019/01 – The Climate Reporting Emergency: A New Zealand Case Study has been published in final. You can view it here.
The full list list of the Institute's climate reporting publications can be found here.
Click here to view the Climate Change Discussion Paper powerpoint used at the launch event held at the Institute on Tuesday 25 June.
For a full list of
ClimateChangeNZ
publications
see the
'Publications by date' page
and search
ClimateChangeNZ 
or use the 'Policy Project Type' filter in the table.