Contributing to Sir Paul Callaghan's vision of making New Zealand 'a place where talent wants to live'
About
TalentNZ is a McGuinness Institute project that aims to contribute to Sir Paul Callaghan's vision of making New Zealand 'a place where talent wants to live' by testing his assumptions and exploring ways New Zealanders might turn this vision into reality. Sir Paul outlined the reasons why his vision is important in a 20-minute video (see below) filmed at the Institute's StrategyNZ workshop (held at Te Papa in 2011).
This project page can be used as a portal to our other project pages, all of which aim to help New Zealand become a place where talent wants to live. Feel free to contact us if you have any questions.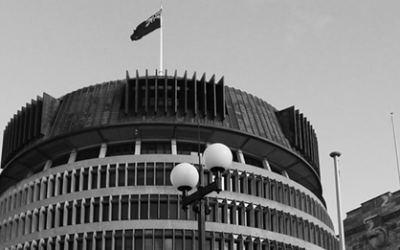 The Institute has been conducting research into political party agreements since MMP. Our interest is in those agreements mentioned in the 'Speech...
SupplyNZ: Winning the war against COVID-19
In March 2020, in response to the COVID-19 pandemic, the McGuinness Institute created SupplyNZ: Winning the war against COVID-19. While hopeful that New Zealand's lockdown strategy will work, we feel it is important to build New Zealand's connections and capabilities now in case the nationwide lockdown is not enough to stop the spread of the virus, and results in gaps in supply chains.
We welcome makers, purchasers and suppliers of healthcare products as well as organisations or individuals with production capabilities (e.g. raw materials, bulk fabric or 3-D printing) and/or time to fill out the registration form to be placed on the SupplyNZ Register.
Menu of Initiatives
The TalentNZ Menu of Initiatives is designed to invite discussion and reflection over a range of possible initiatives to attract talented individuals to live and work in New Zealand.
See the full Menu and learn more here.
See a selection of our latest research and publications related to TalentNZ below.