Along with Mark Hucklesby and Warren Allen, Wendy McGuinness participated in a panel discussion at the CPA Congress 2016 held at SkyCity Convention Centre in Auckland on 18 October 2016. Their session was titled 'Keynote 1— Panel discussion: Integrated reporting: Changing the corporate mind-set from one of compliance to it becoming a business imperative'. PowerPoints by all three speakers can be found below.
In preparation for the event, the External Reporting Board, Grant Thornton and the McGuinness Institute created an Extended Reporting Card, which illustrates how to extend an annual report using the International Integrated Reporting Framework as an example. You can download the Extended Reporting Card Inforgraphic from the McGuinness Institute website. If anyone would like some Extended Reporting Cards sent to them, please email us at reportingnz@mcguinnessinstitute.org.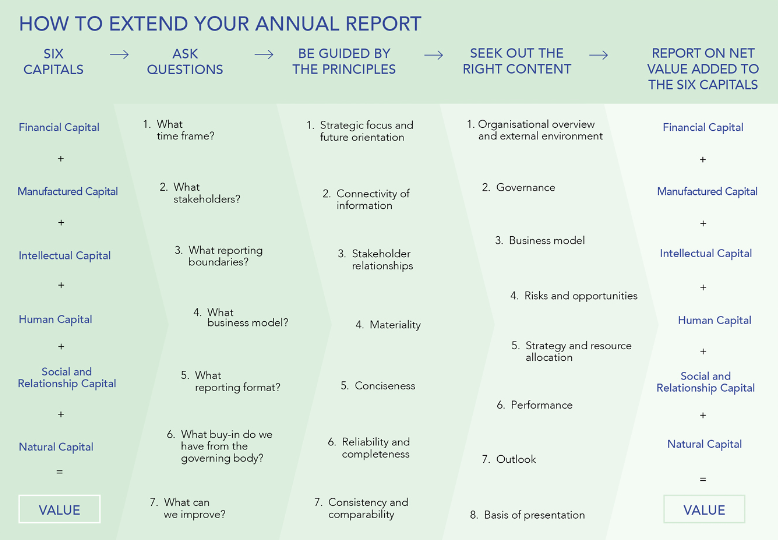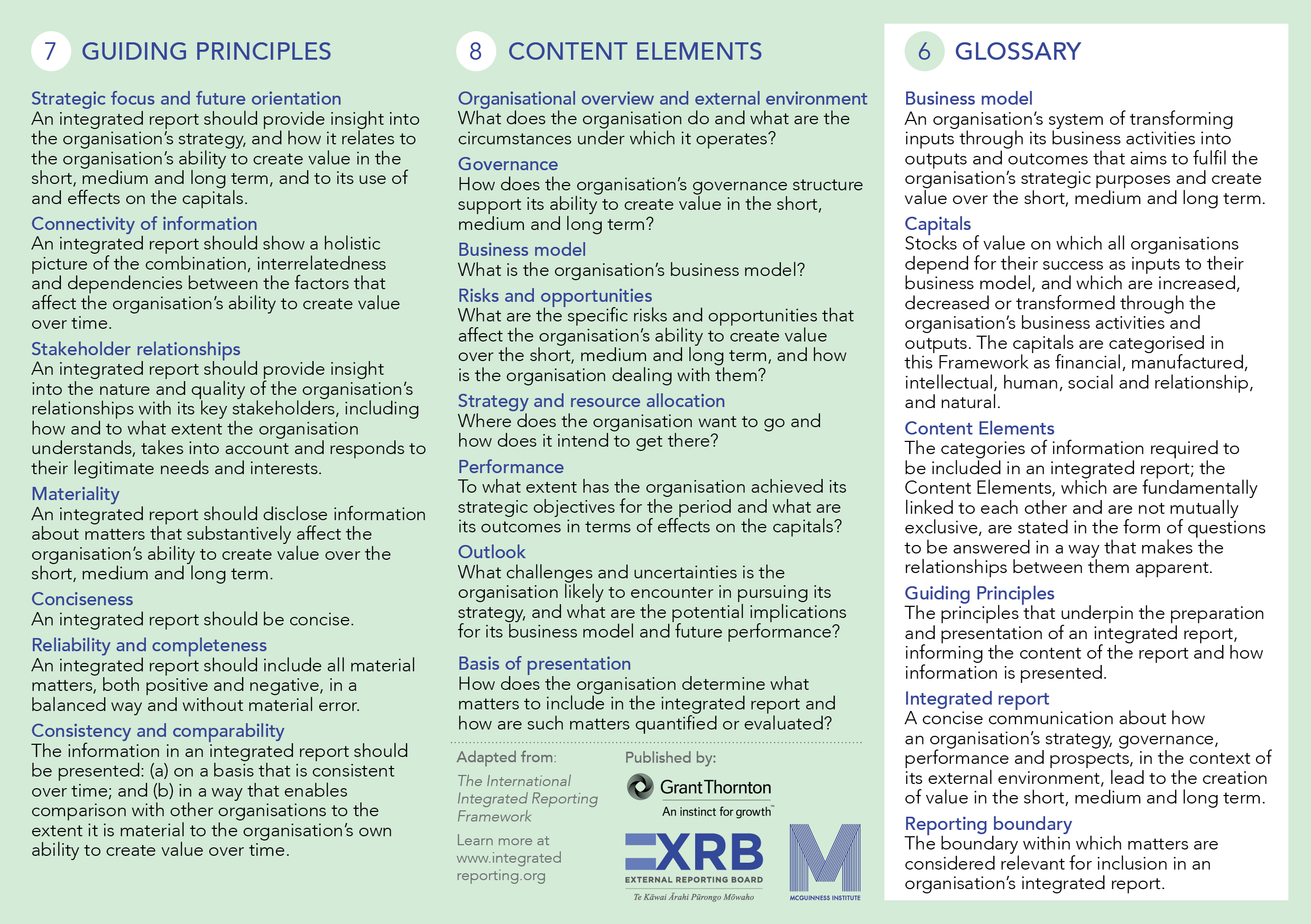 You can view the PowerPoint presentations from the event below.

Warren Allen

Mark Hucklesby

Wendy McGuinness
Next steps for Project ReportingNZ
We are about to begin a research project in collaboration with the External Reporting Board. We will undertake three surveys:(i) the CFOs of 28 government departments; (ii) the CFOs of 200 private companies (being Deloitte's Top 200) and (iii) a survey open to the public (the users survey). This research aims to contribute to an informed society through better access to, and assessment of, information in the public interest. We are currently preparing the surveys, which will be sent out in late January. If you are interested in talking about or contributing to these surveys, please let us know. We will prepare a summary report that will bring together the qualitative data from the surveys and build on what is happening nationally and internationally to highlight key findings and put forward recommendations in late 2017.
We undertook a similar survey in 2011 titled: Integrated Annual Report Survey of New Zealand's Top 200 Companies: Exploring Responses from Chief Financial Officers on Emerging reporting Issues. Find out more about the 2011 survey here and keep an eye on the ReportingNZ website for more information.