This newsletter shares our updated work programme, giving you a summary of what we have been doing since our last newsletter in July 2016 and detailing what we hope to achieve before the end of the year.
Our work programme this year continues to focus on the TacklingPovertyNZ project and the StrategyNZ project (led by Madeleine Foreman). A lot of resources and energy have also gone into the ReportingNZ project, which is led by our Head of Research, Sally Hett. One of the components of this project is a survey of users of publicly available information. We would greatly appreciate your input; please complete the survey here.
If you are interested in receiving the Institute's annual newsletter, please subscribe here. We also have two four-monthly newsletters: a TacklingPovertyNZ newsletter and a TalentNZ newsletter. To check out or subscribe to these newsletters, visit our website. Please also share this link with others who may be interested.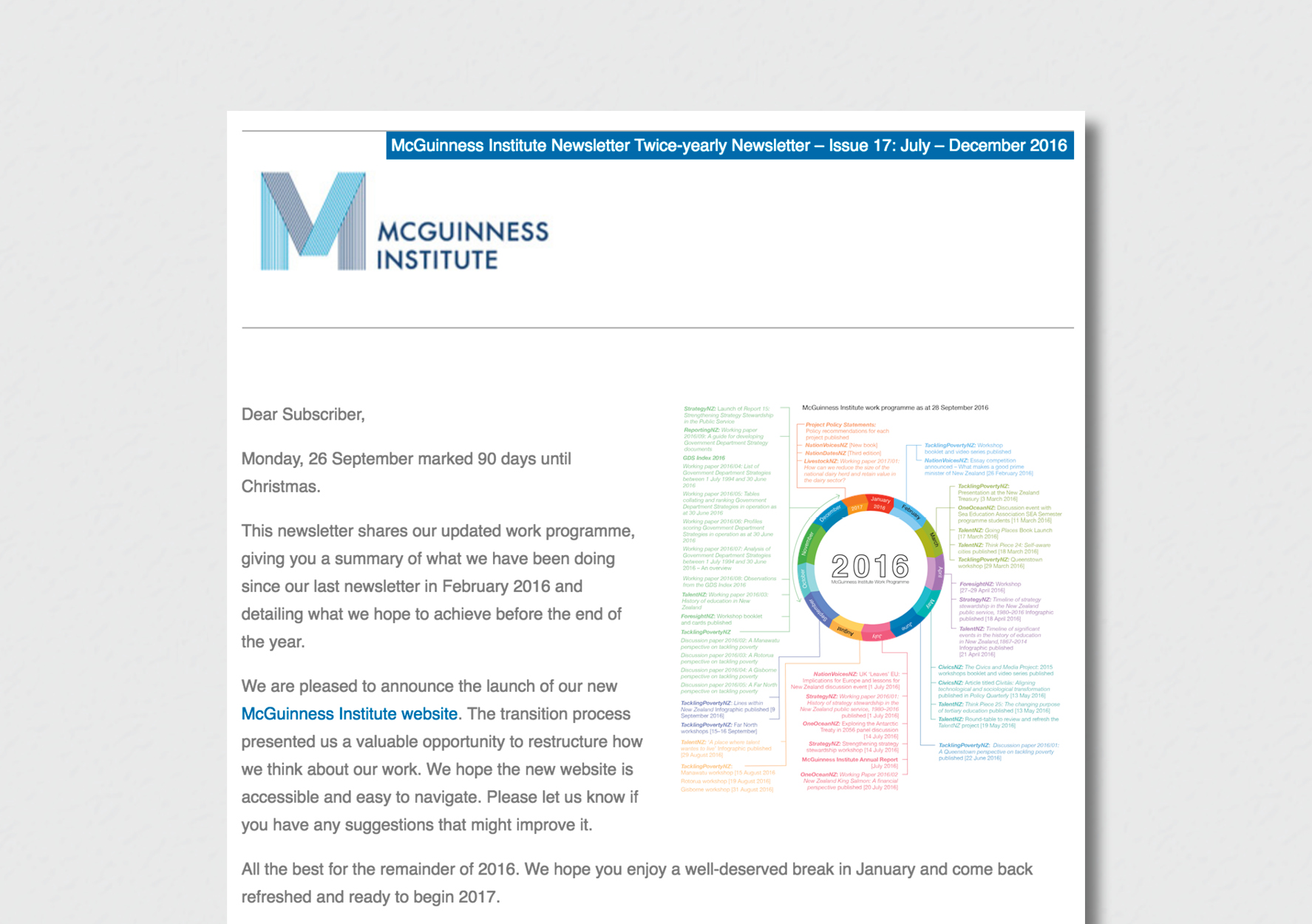 Thank you again for your ongoing interest and support. If you have any questions about the Institute or its projects, please do not hesitate to contact us.