The McGuinness Institute is a non-partisan think tank working towards a sustainable future for New Zealand. Led by Chief Executive Wendy McGuinness, the Institute undertakes research and analysis with a view to contributing to a national conversation on New Zealand's long-term future.
The Institute's work is guided by the following principles:
A commitment to…
Sustainability: Achieving long-term benefits for all of New Zealand, driven by a focus on the year 2058.
Fairness: Actively seeking diverse perspectives in order to develop innovative work practices, stress-test our assumptions and avoid biases.
Inclusiveness: Providing platforms and opportunities for New Zealanders, with a particular focus on amplifying the voices of young people between 18 and 25.
Practicality: Producing informative, evidence-based research that is easily accessible to the public, enabling New Zealanders to learn lessons from the past and develop effective policy for the future.
Relationships: Working locally and globally with other institutions, NGOs, iwi, hapū and Pasifika peoples to actively develop initiatives that contribute to New Zealand's social capital.
The McGuinness Institute is funded by The McGuinness Foundation Trust, which invests in a range of education pursuits. For more information, see our latest annual report here.
Types of Projects
Project 2058 is the Institute's flagship project focusing on New Zealand's long-term future. When selecting a year in the future to guide our thinking, we decided 50 years was distant enough to avoid self-interest but close enough to realistically drive our work forwards. In 2004, the McGuinness Institute (then called the Sustainable Future Institute) began exploring what a National Sustainable Development Strategy (NSDS) would look like for New Zealand and published a report in 2005 titled A National Sustainable Development Strategy: How New Zealand measures up against international commitments. The next step was to research international best practice in sustainable development – the findings from which are discussed in further reports.
As a result of our observation that in policy-making, foresight drives strategy, strategy requires reporting, and reporting shapes foresight, we divided our projects into two types: policy projects and research projects. Our flagship project, Project 2058 (which refers to the year 2058), continues to drive all of our work, and the policy projects and research projects contribute to it and each other in different ways. The policy projects shape and guide the research projects and the research projects inform the policy projects. We see the relationship between these two types of projects as constantly feeding off each other – as illustrated in Figure 1 on the right.
The policy projects frame and feed into our research projects, which address a range of significant issues facing New Zealand. We have separated policy projects from research projects in order to emphasise that foresight, strategy and reporting are policy tools that are permanent by nature. In contrast, the research projects are developed in response to a specific area of study and have led to a wide range of reports such as Report 8 – Maori Representation in Parliament, Report 9 – Science Embraced and Report 10 – One Ocean. All our work as part of Project 2058 aims to build and contribute to a national conversation around New Zealand's long-term future. Below are links to the satellite websites for each of the Institute's projects.
About the policy projects
As a result of our observation that in policy-making, foresight drives strategy, strategy requires reporting, and reporting shapes foresight, we developed three interlinking policy projects: ForesightNZ, StrategyNZ and ReportingNZ. Each of these tools must align if we want New Zealand to develop durable, robust and forward-looking public policy.
About the research projects
Our research projects are framed and fed into by our policy projects and address a range of significant issues facing New Zealand. They are developed in response to a wide range of areas of study: CivicsNZ, LivestockNZ, OneOceanNZ, PublicScienceNZ, TacklingPovertyNZ and TalentNZ.
2020 Work Programme
The McGuinness Institute is fortunate to be able to set its work programme in response to where we think we can deliver value. This means that the observations made throughout 2019 shape our work programme for 2020. We remain flexible throughout the year to ensure that our focus remains on exactly what we believe is most important for the long-term future of New Zealand. Below is a map of our 2020 work programme. Learn more about our observations from previous work programmes here. To learn more about what drives our work programme, please see and subscribe to our annual newsletter.
Patrons
Our patrons have all provided invaluable guidance and encouragement and we are thankful for their ongoing support. The Institute is very proud to be associated with the following individuals: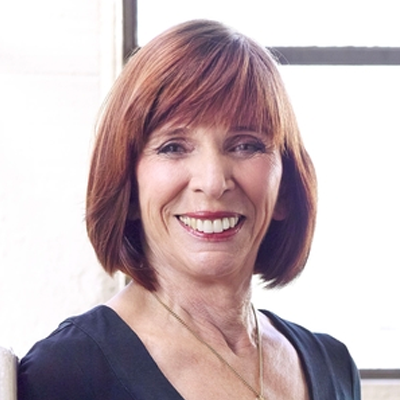 Dame Diane Robertson
Chair, The Data Futures Partnership Working Group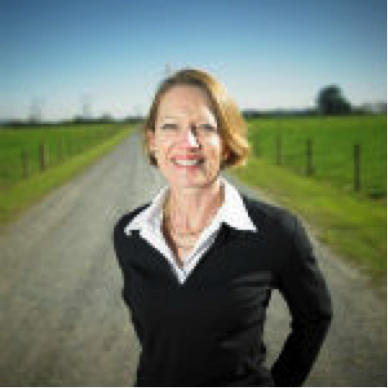 Professor Jacqueline Rowarth
CNZM, CRSNZ, FNZIAHS 
Inaugural professor of agribusiness at University of Waikato
The Team
The Institute employs graduates, academics and young professionals from a range of disciplines. The team currently consists of full-time and part-time staff, with backgrounds in English, law, commerce, philosophy, politics, history and design. Our diverse backgrounds and standpoints allow us to integrate different knowledge bases and disciplines in order to engage with the complex issues that are the focus of our research. We are a young and energetic team and are conscious that we are continually learning. We are particularly interested in gathering varying viewpoints by creating meaningful connections with other groups interested in pursuing a vision for New Zealand. 
External Review Policy
Our external reviewers are individuals who are chosen for their specialist knowledge of a topic (or aspect of a topic) addressed in a report. External reviewers are usually named on the inside cover of the report but occasionally, if requested, the name is kept confidential.
Objectives of External Review
Reviewers are asked, among other things, to evaluate whether the draft report:
Achieves its strategic purpose
Has a clear intention
Is methodologically sound
Follows appropriate ethical guidelines
Is appropriately structured and easy to follow
Has any inaccuracies or omissions in the content
Has conclusions and/or recommendations that follow logically from the main body of the report
Discusses and provides the necessary references to relevant work
Response to questions more specific to the report's topic area may also be requested. For example, whether ethical or cultural dimensions or current scientific knowledge are appropriately and accurately incorporated. The first review of the draft report is completed internally by the McGuinness Institute team. The second review is completed by external parties.
Thank you to all our external reviewers who over the years have helped us deliver quality publications.
Our external reviewers to date have included:
External Review Process
The topic is assessed to determine the type of expertise needed to review the report.
A list of external reviewers is considered and agreed. The scope and timeframes of the review are discussed.
All external reviewers will receive the one-page summary outlining the general tone and content of everyone's feedback.
The reviewers' responses are then considered, further discussed with the reviewers if clarification is required, and incorporated by the authors as appropriate. If the reviewers' strategic comments/feedback is not adopted, this is discussed with the reviewer in advance of publication.
A final draft is prepared. At this point, if a reviewer requests, we will email the revised draft through to them so they may undertake a final revision of the draft (or part of it) before it goes to the editor and is published.
The final draft goes to the editor and is published.
The authors maintain complete responsibility for the report's content. To ensure this is clarified in the report, the following statement is made in the preface – 'All errors and omissions remain the responsibility of the author(s)'.
Dr Sharon Adamson
Felicity Barnes
Jan Bieringa
Michael Boland
Keitha Booth
Dr Rick Boven
Alastair Boult
Max Bradford
Dr Janet Bradford-Grieve
Dave Breuer
Denise Brown
Sir Paul Callaghan
Wayne Cartwright
Julian Carver
Dr Ralph Chapman
Dr Anthony Cole
Professor Marston Conder
Ronnie Cooper
Guy Coulson
Yvonne Curtis
Dr Peter Davies
Roger Dennis
Tony Falkenstein
Tony Fenton
Jeanette Fitzsimons
Bob Frame
Moira Fraser
Bruce Gilkison
Derek Gill
Sir Peter Gluckman
Dr Kerry Grundy
Robin Gunston
Professor Harlene Hayne
Myra Harpham
Professor Jack Heinemann
David Henry
Robert Hickson
Sir Frank Holmes
Dr John Hood
Sophie Howard
Stephanie Howard
Mark Hucklesby
Margaret Hunn
Beat Huser
Colin James
Professor Philip Joseph
Jonathan King
Stephen Knight-Lenihan
Fanny Lammers Van Toorenburg
John Lancashire
Dr Maggie Lawton
Bridget Liddell
Chris Lipscombe
Nick Marsh
Dr Andrew Matthews
Dr Malcolm Menzies
Gareth Moore-Jones
Lloyd Morrison
Kim Ngarimu
Dr Barbara Nicholas
Dame Claudia Orange
James Palmer
Ashok Parbhu
Dr John Peet
Sherie Pointon
Patrick Power
Kerry Prendergast
Stephanie Pride
Peter Rankin
Wendy Reid
John Roberts
Dr Lin Roberts
Dr Mere Roberts
Professor Jacqueline Rowarth
Professor Caroline Saunders
Judy Siers
Professor Phil A. Silva
Wayne Silver
Chris Simmons
Jim Sinner
Morgan Slyfield
Dr Huhana Smith
Professor Jeff Tallon
Hugh Templeton
Dr Steve Thompson
Nat Torkington
Dr John Volpe
Dr Jim Watson
Dr Sean Weaver
Mark Weldon
Jez Weston
Dr Morgan Williams
Dr John Wilson
Watch the video below for a tour of the McGuinness Institute office, and some background information from Wendy McGuinness about what we do and how we work.
Frequently Asked Questions
How does the Institute relate to government?
Our work involves frequent communication with government and other national and international organisations. When appropriate, we work with organisations who share a common interest on specific projects. The Institute is non-partisan and has no affiliation with any political parties, government departments or organisations.
What are the Institute's international affiliations?
Wendy McGuinness is a full member of the Association of Professional Futurists and the World Futures Studies Federation (WFSF). The WFSF operates as a global network of practising futurists – researchers, teachers, scholars, policy analysts, activists and others from approximately 60 countries. Wendy has presented at four World Future Society (WFS) conferences, including the 2015 WFS conference held in San Francisco on TalentNZ.
Does the Institute welcome donations?
As you can appreciate, there is a wide range of activities and research opportunities we would like to undertake but for funding reasons, we are simply unable to do. If you are in a position to donate funds for a particular project or scholarship, or to provide other general support, please do not hesitate to contact us.
What does the Institute's Māori name 'Te Hononga Waka' mean?
Te Hononga Waka means the joining place of waka. The name was selected to refer to the work the Institute does to forge connections between people and projects; the 'tying of waka' represents intertwined journeys and forward movement. The name was gifted to the Institute by its composer Shaquille Shortland on behalf of participants of the 2017 WakaNZ: Navigating with foresight workshop. Read more about the story of the Institute's Māori name in our blog here.
What is the James Duncan reference library?
More information about the James Duncan Reference Library can be found on the library page. The James Duncan reference library and archive is located at the office of the McGuinness Institute in Wellington and online and was established in October 2009 to support the Institute in providing a strong evidence base for our work.
The library was named after the former Chair of the Commission for the Future, Professor James Duncan (1921–2001), and has been established to provide a record of long-term thinking in New Zealand. The collection is divided into three sections.
Gold:
Old and/or unique New Zealand publications.

Silver:
Publications on New Zealand's future-thinking initiatives and historical development, the theory and practice of future-thinking, and strategy developments.

Bronze:
Recent publications on a range of topics, including national and international perspectives.
Gold and silver publications can be accessed on our online catalogue
The Institute believes that New Zealand's future must build on its past and this is why our library, in all its forms, is so important to us. The collection has reached 4,710 books and publications and is still growing.