We are a non-partisan think tank working towards a sustainable future for New Zealand.
The McGuinness Institute applies hindsight, insight and foresight to explore major challenges and opportunities facing New Zealand over the long term.
2021 GDS Index webinar
Date: Thursday 9 June 2022
Time: 1–2pm
Register for the webinar
Learn more about the GDS Index, and see the event flyer.
We will discuss why GDSs are important corporate documents, the process the Institute took when conducting the research, and the obstacles and challenges experienced. This work is intended to contribute to a broader discussion about how to build strategic capability and foresight in the public service.
Latest climate change research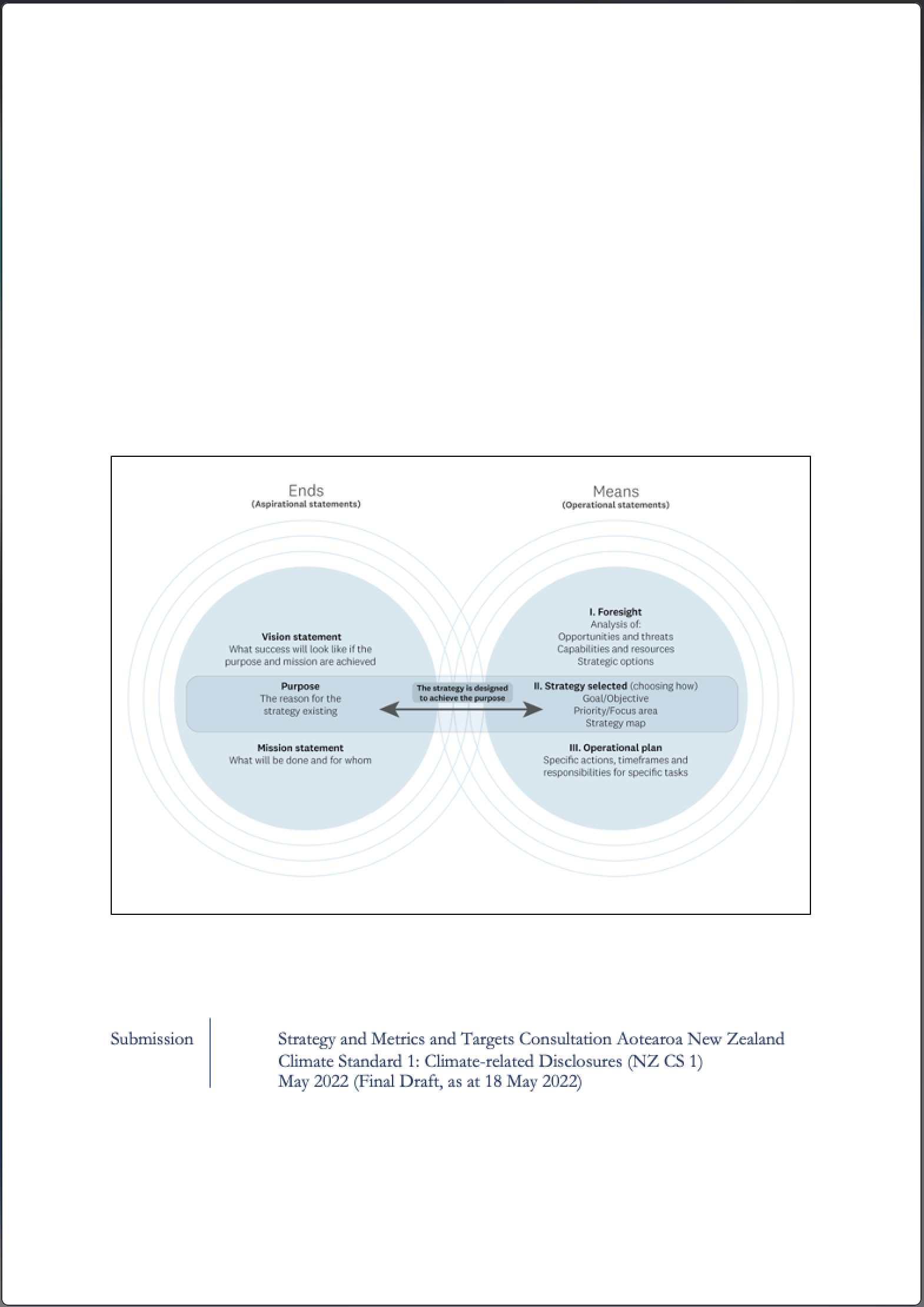 Submission: Aotearoa New Zealand Climate Standard 1: Climate-related Disclosures (NZ CS 1) (XRB)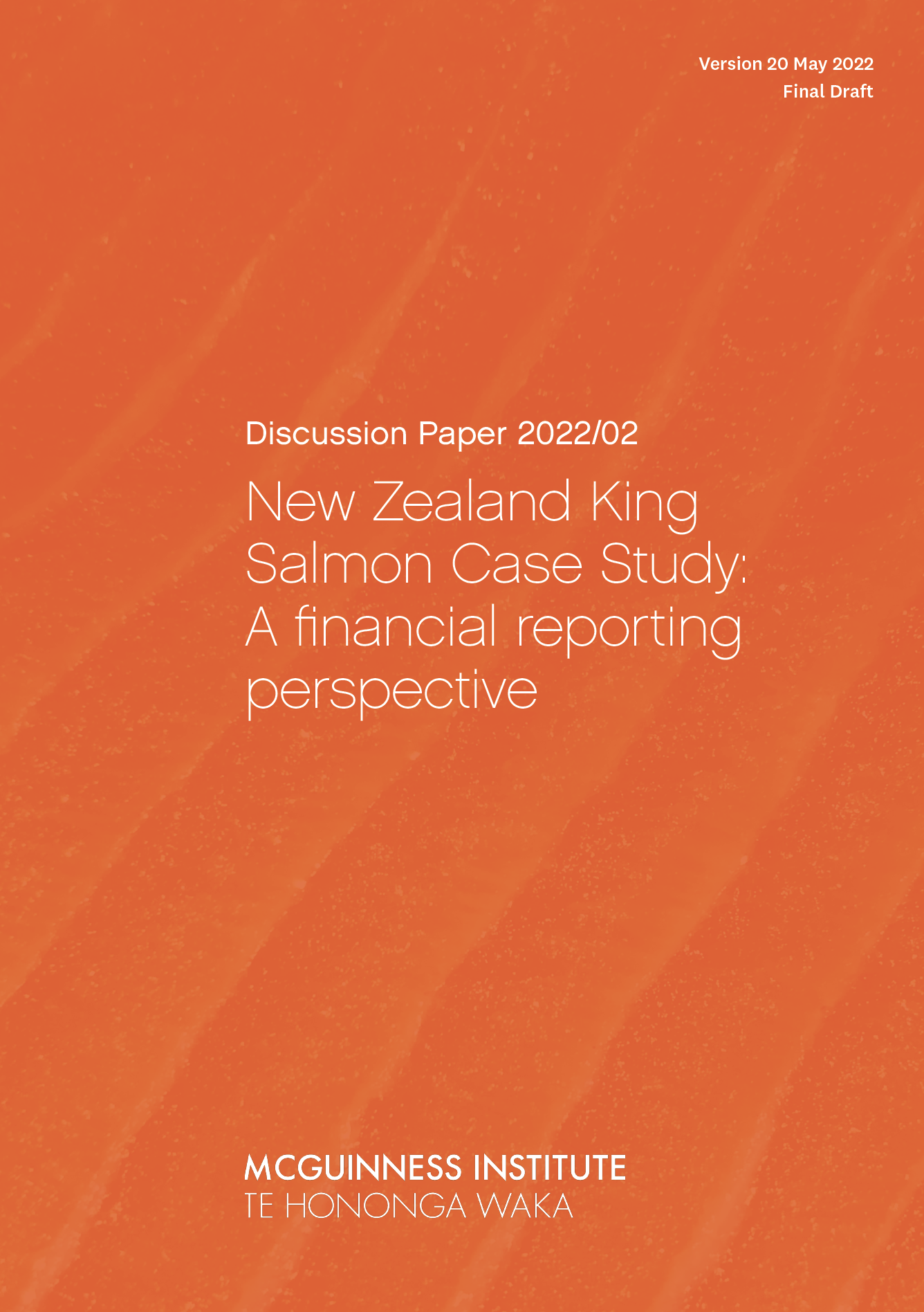 Discussion Paper 2021/02 – New Zealand King Salmon Case Study: A financial reporting perspective
Think Piece 38 – The end of the beginning
Dr David Skilling
Russia's invasion of Ukraine accelerates structural changes in the global economic & political system, requiring hard choices to be made. Originally published 25 February 2022 on David Skilling's Substack, small world. 
Prime Minister's Summer Reading List 2021/2022
At the end of each year, the Institute selects a number of books that we believe would be interesting for our political leaders to read over the summer break. This year's selections have a particular focus on foresight and futures thinking. Read the full blog post here.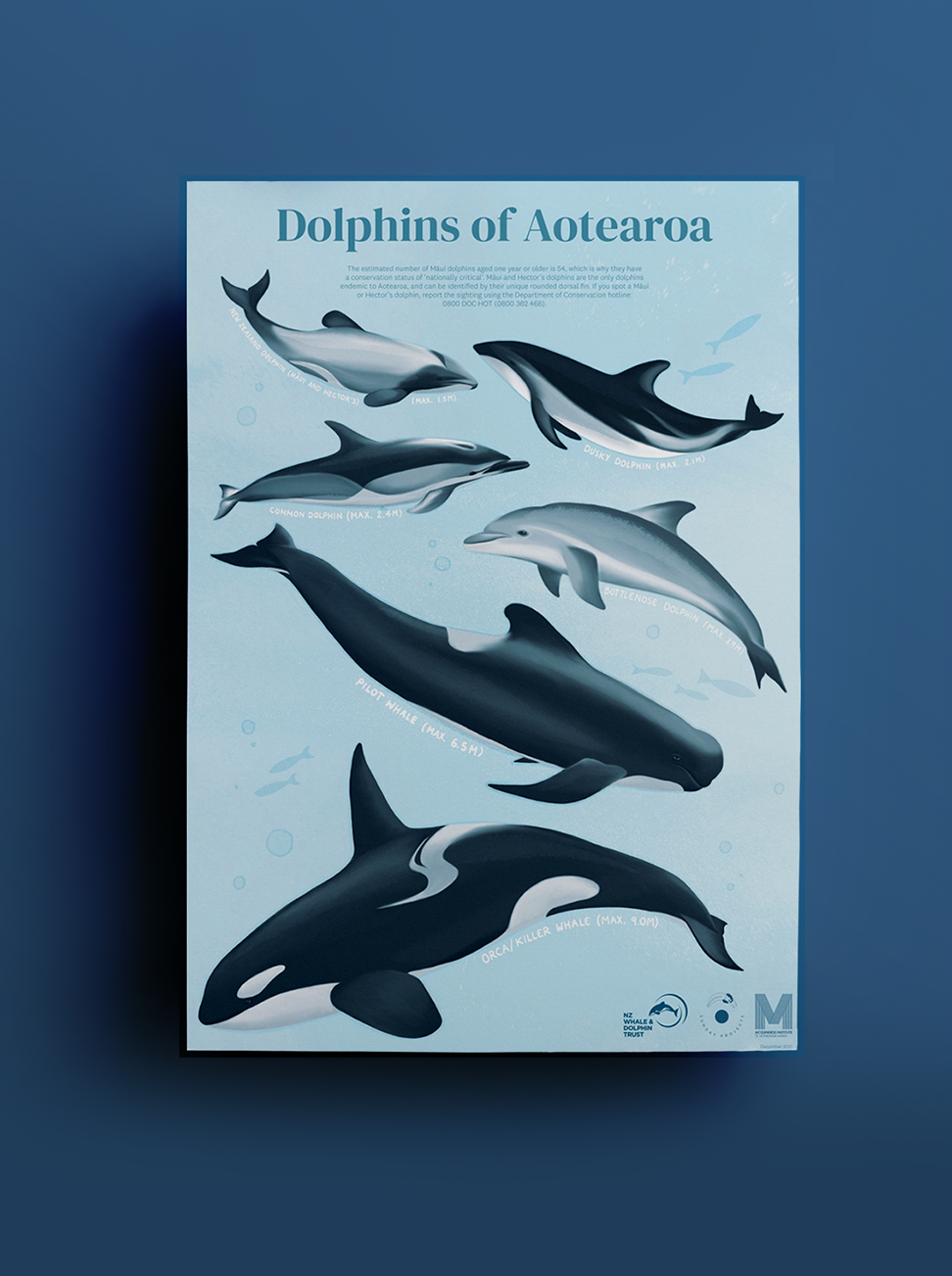 Dolphins of Aotearoa
December 2021
Aotearoa New Zealand's dolphins are the 'canary in the mine' in our oceans. In 2022, the Institute is combining our biodiversity work, ClimateChangeNZ work and OneOceanNZ project to create Report 19: Developing a strategy for dolphin conservation. The Dolphins of Aotearoa poster kicks off this area of research, as understanding how to identify and report Aotearoa New Zealand's dolphins is crucial to their survival.
Download the Dolphins of Aotearoa poster here.
Purchase the Dolphins of Aotearoa poster on our online store here.
District Health Board Survey
December 2021
The District Health Board Survey was to all DHBs as an OIA, discussing an integrated health care strategy, COVID-19 and what future-proofing the health care system might look like. The results will be written up in early 2022, in order to further understand this time in our history and contribute to a more resilient and agile health care system moving forward. This survey is part of our ongoing PandemicNZ project.
Exploring a future with
climate change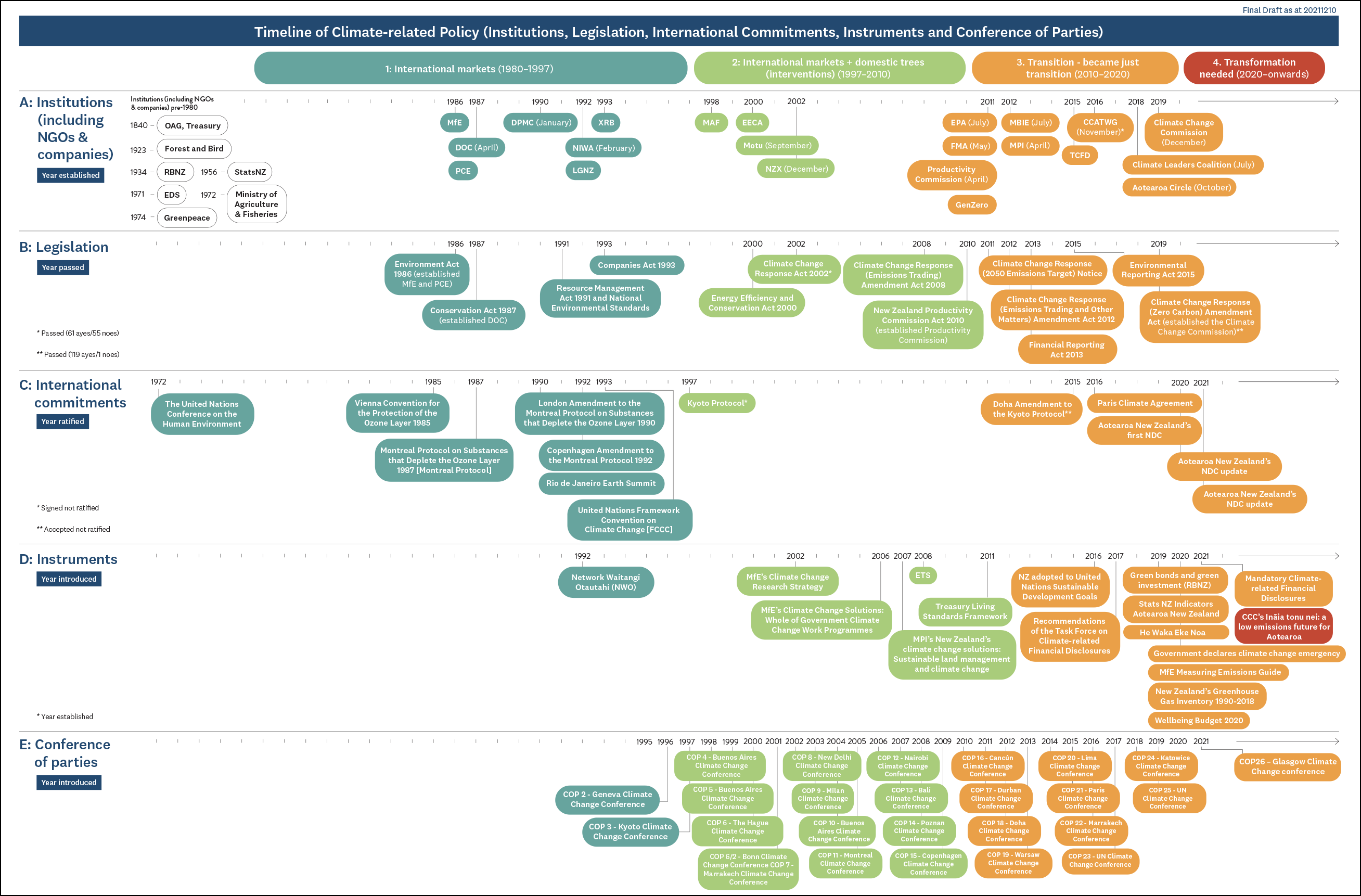 November 2021
Download
This timeline was created for Working Paper 2021/01 – Timeline of climate change institutions and instruments since 1980. Such an important time in our history given the decisions that are made at COP are likely to impact the health and wellbeing of all of those on planet earth for years to come. Now is the time to be be bold and courageous!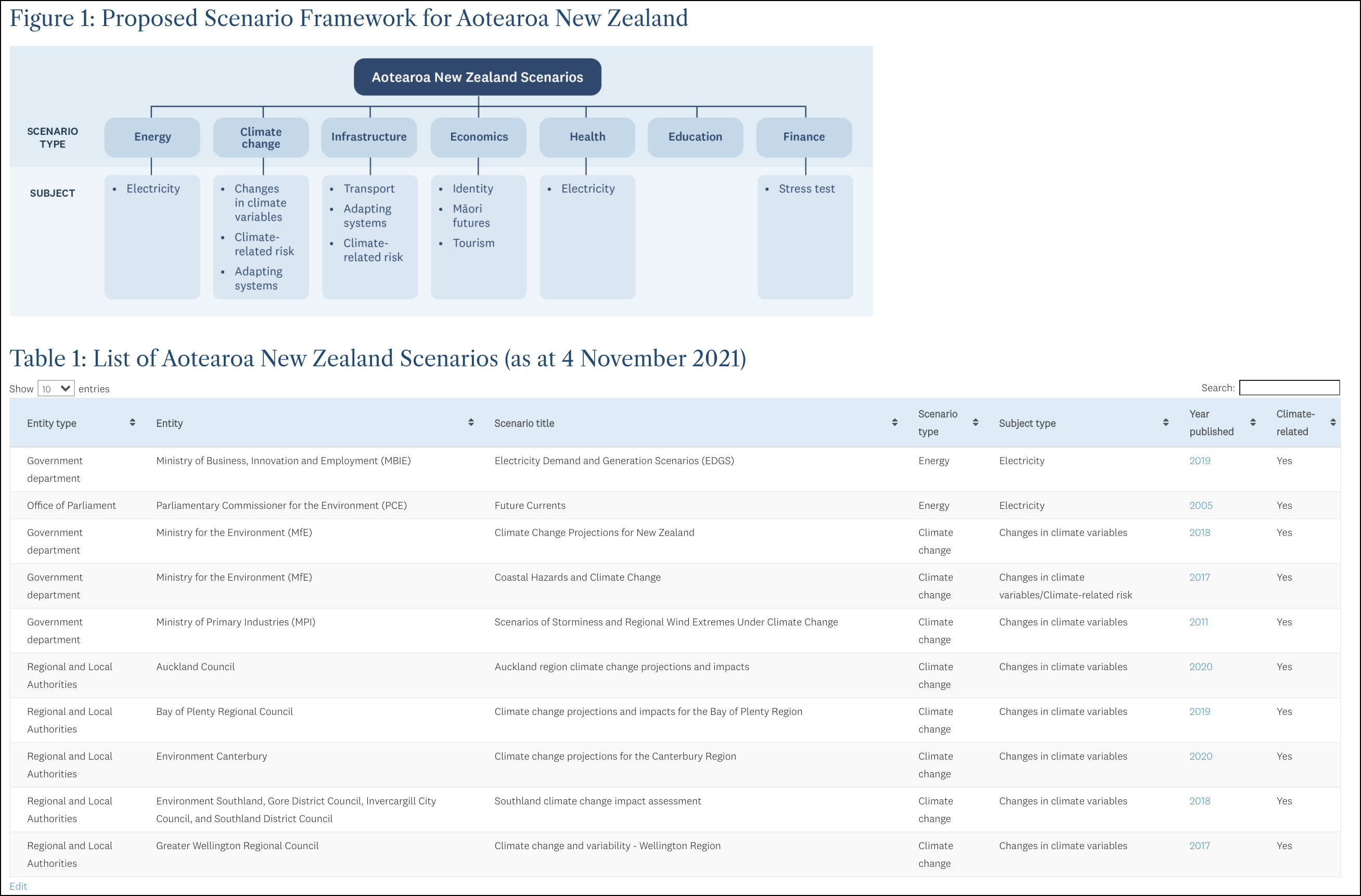 November 2021
The Institute is slowly building a list of scenarios that currently exist in the public arena. Please feel free to check out our list here, and let us know what is missing.
Measuring the Impact of Foresight on Public Policy
28 October 2021
The Lee Kuan Yew School of Public Policy of the National University of Singapore was really interested in Aotearoa New Zealand's new foresight tool, the long-term insights briefings. You may be interested in some of the questions they asked. Download the presentation slides here.
A Suppression Strategy: Living with COVID-19 in the Year 2022
December 2021
Download 
The Institute has been fortunate to work alongside a number of experts and practitioners operating in the healthcare system to develop a strategy for Aotearoa New Zealand to be able to 'live, work and play' while managing COVID-19. We are delighted to present Version 7 for consideration and discussion. Note: Version 7 is out for consultation, please email Wendy at enquiries@mcguinnessinstitute.org with any questions or suggestion.
It is going to be important to focus on the whole healthcare system. See the impact of COVID-19 on the UK (see Figures 1 and 2 above.)
Long-term Insights Briefings Webinar
'Long-term Insights Briefings: A novel policy instrument to deal with foresight' was held on 1 September 2021.
The speakers included Roger Dennis, David Skilling and Wendy McGuinness. The discussion was moderated by Professor Girol Karacaoglu, Head of the School of Government and former Chief Economist for the New Zealand Treasury.
Watch the webinar here.
Learn more about this webinar here.
Webinar speaker slides
Roger Dennis has worked for more than two decades with organisations around the world to help leaders make sense of a fast-changing world. He is a Senior Fellow at the Atlantic Council in Washington and an Edmund Hillary Fellow.
Wendy McGuinness is the founder and chief executive of the McGuinness Institute Te Hononga Waka. The Institute is a non-partisan think tank working towards a sustainable future for Aotearoa New Zealand using the tools of hindsight, insight and foresight.
Dr David Skilling is the founding director of Landfall Strategy Group, an economic and policy advisory firm based in the Netherlands and Singapore. David advises governments, companies and financial institutions in Asia, the Middle East and Europe on the impact of global macro, globalisation and geopolitics, from a small advanced economy perspective.
Prime Minister's Summer Reading List 2021/2022
At the end of each year, the Institute selects a number of books that we believe would be interesting for our political leaders to read over the summer break. This year's selections have a particular focus on foresight and futures thinking. Read the full blog post here.
NZNO interview with Kerri Nuku: Impacts and lessons from COVID-19
New Zealand Nurses Organisation (NZNO), Tōpūtanga Tapuhi Kaitiaki o Aotearoa represents the largest group of nurses in the country with 51,000 members including registered nurses, midwives, healthcare assistants and students. Kerri Nuku discusses how nurses had to deal with a lack of preparedness at work and the fear of endangering their own families.
Learn more about NZNO here.
Read Survey Insights: An analysis of the 2020 NZNO PPE Survey here.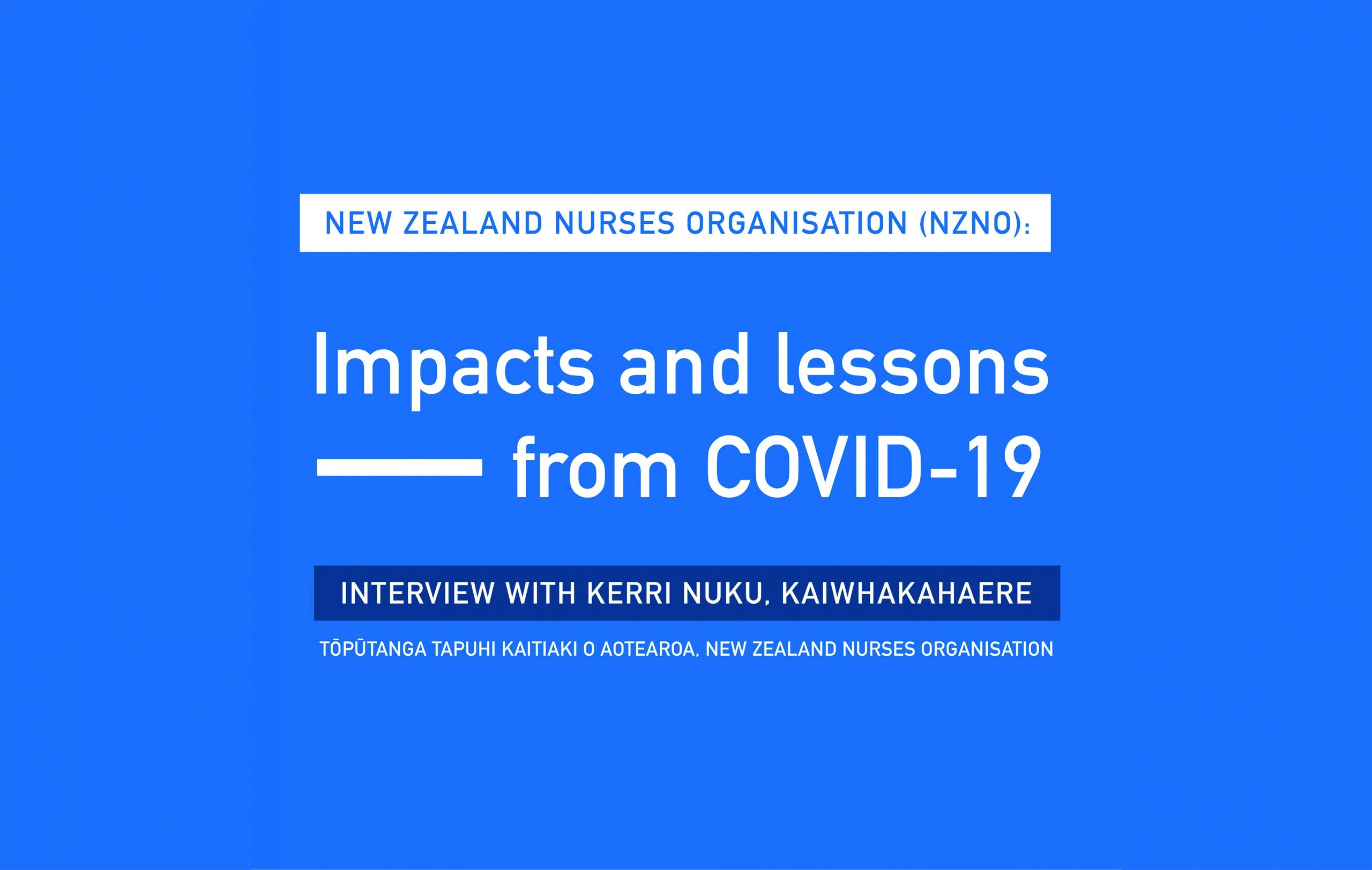 Nation Dates (4th ed.) published
Nation Dates presents timelines of significant events that have shaped Aotearoa New Zealand as a nation.
Threads link related events and illustrate patterns that have formed over time. More than just a record of the past, Nation Dates provides invaluable context for the future at a time when society is facing major questions about the way forward. The 4th edition includes 4 new timelines: Political Agreements, New Zealand Wars, Government Net Worth and COVID-19.
Learn more at www.nationdatesnz.org
Purchase here for $35.00 (incl. GST).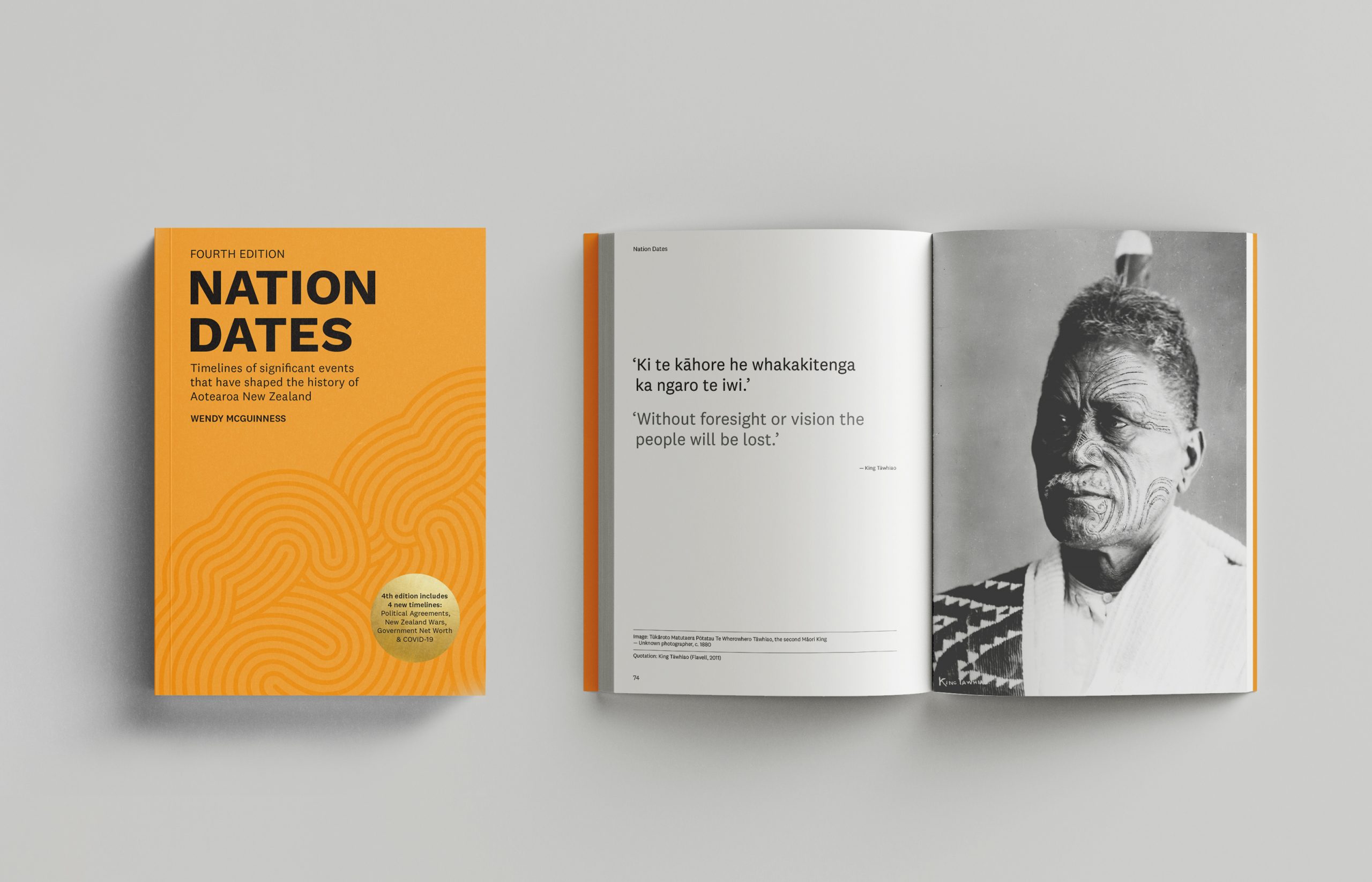 Below is our letter to the Rt Hon Jacinda Ardern, Prime Minister of New Zealand. All leaders and deputy leaders of political parties in Aotearoa New Zealand were sent the same letter and the same selection of books. As a non-partisan think tank, we always endeavour to treat all political parties...
Auckland Council Accountants Presentation
On 19 February 2021 Wendy McGuinness, Chief Executive of the McGuinness Institute, presented Climate Change Reporting: How to prepare and report climate scenarios. View her presentation slides here.
A Near Horizon Webinar
On 28 May 2020 the McGuinness Institute, Simpson Grierson, and the Climate Disclosure Standards Board (CDSB) hosted a virtual roundtable discussion to hear the perspectives of some of the world's thought leaders on climate change and finance. Learn more here.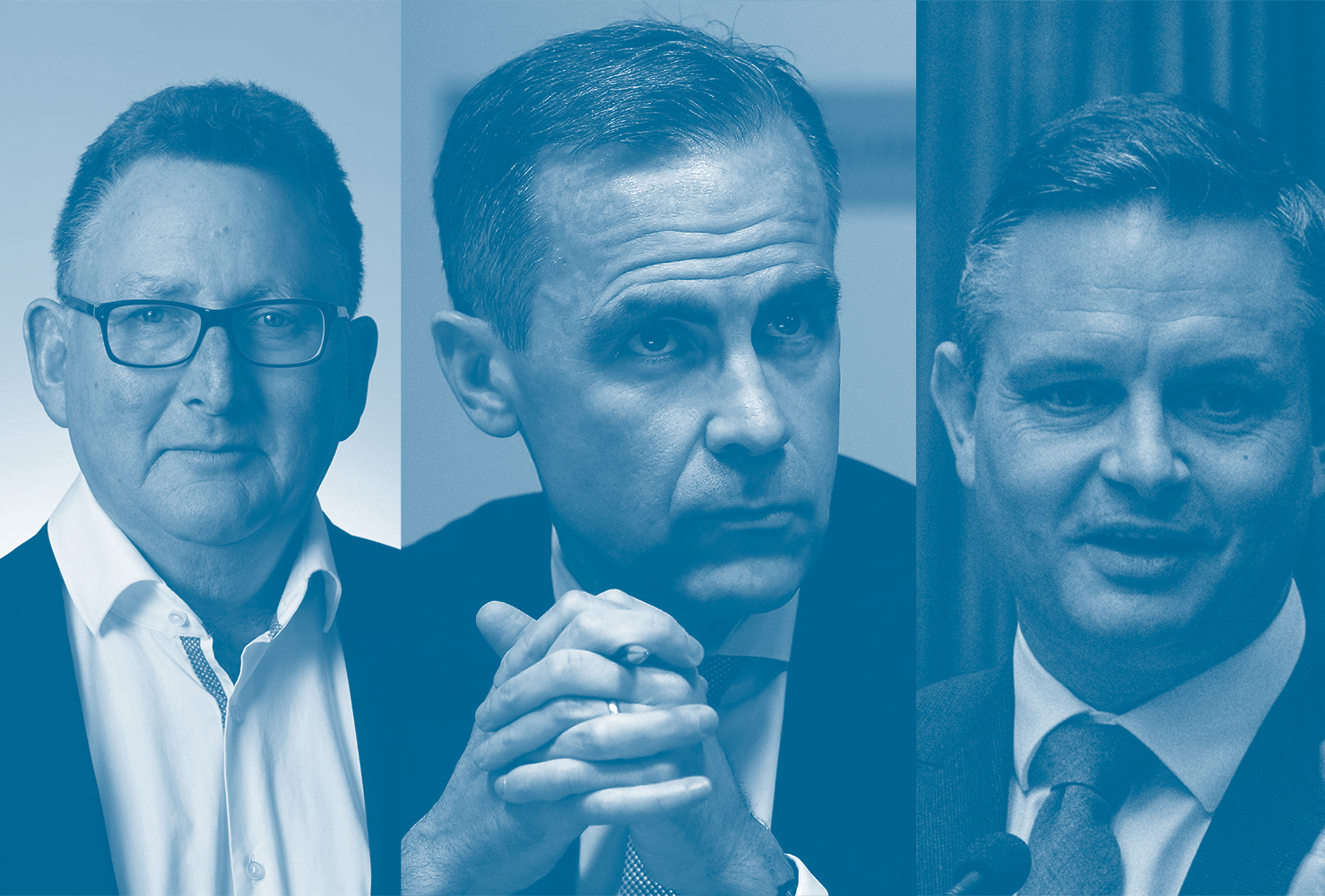 The annual McGuinness Institute newsletter focuses solely on the work programme. It shares our journey since the last newsletter and our plans going forward.