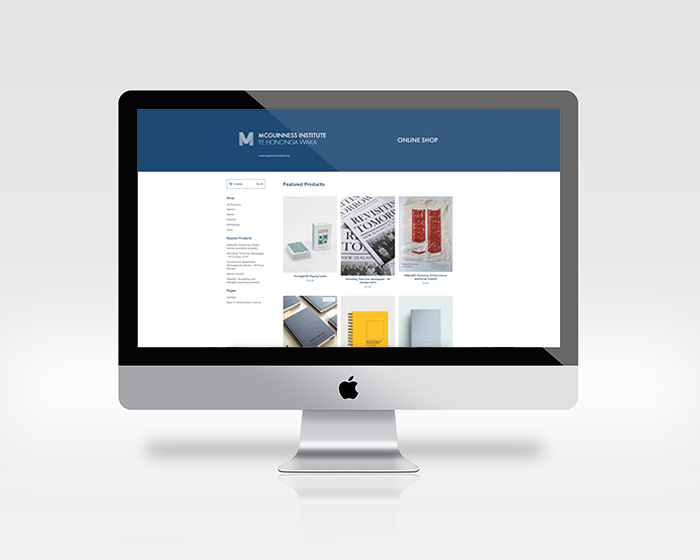 The McGuinness Institute produces a wide variety of publications. All publications are available to download from this website. If you would like to purchase a hardcopy of a particular publication, please see our online store. If you have questions in regard to our publications please do not hesitate to email us at enquiries@mcguinnessinstitute.org.
The McGuinness Institute often works with other parties to write and review our research. In the past we would send copies to reviewers. In 2019 we changed this practice by placing early drafts on the publication section of our website under one of the following four categories:
Final –­ The p­ublication is complete and will not be updated in any material way.
Final draft –­ The publication is with our editor to undergo final edits and reference checks.
Draft –­ The publication is out for comment. Versions are regularly updated with version number and publication dates (formatted as YYYYMMDD), to enable reviewers to specify their feedback to the version they have reviewed.
In progress –­ A draft is forthcoming. The topic of a report or paper is being scoped and is likely to lead to a publication.
   Major Research and Policy Reports
Project 2058 (which refers to the year 2058) drives our work programme. The resulting reports illustrate the topics that we believe are important and make suggestions in terms of the direction and scope of public policy going forward.
The Institute's primary research outputs are available for download here. Paperback copies can be also be purchased through our shop.
The Government Department Strategies Index annually reviews each new GDS against a scorecard and then ranks these against the 100 plus strategies already in operation.
These papers aim to bring together research and ideas for discussion and dialogue. 
Papers we have invited authors from outside the Institute to contribute, or shared papers we have completed in collaboration with others.
Proposals in response to invitations to comment. These are often invitations from select committees, government departments and reporting organisations to comment on a new Bill or specific change in public policy.
Records of information on what people or organisations think on a specific area of study at a particular point in time.
Āpōpō Journal is a unique publication developed by and for New Zealanders aged 18–25, to help them shape their long-term future.
Documents developed for our workshops that are also available to the public.
Prepared to detail our company goals and achievements, as well as our financial statements for the year.
Links to our three newsletters: an annual McGuinness Institute newsletter, a TalentNZ newsletter and a TacklingPovertyNZ newsletter.