We are pleased to note that Mātauranga, produced as a koha for participants, speakers and special guests of the 2017 WakaNZ: Navigating with foresight workshop, has become a very successful output of the workshop. It has been picked up by a range of communities across Aotearoa.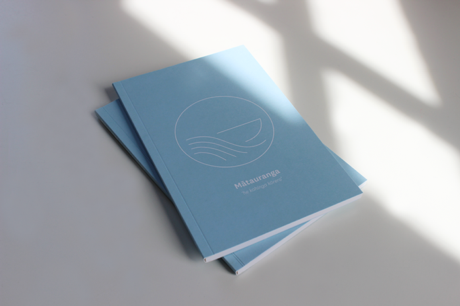 In Wellington, Min Vette, team leader for Pa Harakeke Community, Oranga Tamariki, has shared copies of Mātauranga 'he kohinga korero' pukapuka with a few colleagues whose mahi focuses on the 'voice of the child, the young person and whānau'. She notes the ties between her work and the focus of Mātauranga on foresight and young people, saying 'we work on ensuring that tamariki and young people along with their whanau, across Aotearoa are supported when they need help or guidance. We want them to have foresight, explore their future and we support them to navigate through adversity in their lives.'
Each of Min's colleagues work 'embraces the kaupapa of navigating with foresight'. They received the pukapuka with excitement and appreciation, as evident in their feedback below.
'Such wisdom drawn together in te Matauranga, a whakataukī for every occasion, such inspiration and diversity, he tino pai'.
'I am learning te reo Māori and we have been talking about whakataukī in class, this is really helpful and I will look at it often. I will try to use whakataukī in our team meetings'.
'I am incredibly privileged to lead a project connecting tamariki and rangatahi in foster care to their communities through sport, recreation and activity. This mahi plays a vital role in enabling and supporting the personal growth and development of our young people and Mātauranga has become an incredibly valuable resource for me. The quotes in Mātauranga are strength-based, inspiring and motivating. I have included many quotes from the book in my final evaluation report and proudly tell my audience that they are the voice of our young people, it's very powerful!'
Further copies of this publication were requested by the librarian at the University of Otago and by WakaNZ workshop participant Shaquille Shortland for students in his classes at Literacy Aotearoa in Whangarei.
We were also delighted to hear that Mātauranga won a Gold Medal in the Pride in Print Awards 2018.
'The Pride In Print Awards have been a pinnacle of recognition for the best in visual print communication products of any given year. … Judging is based on technical excellence in all facets of the production process and allows specialists to make judgements based on the potential and the limits of processes, and the materials and equipment used. Elements of typography and good design are part of this judgement, as is the effective and innovative use of materials.'
We would like to say a huge thank you  to Wakefields Digital, who helped the booklet come to life and submitted the publication to the awards. We would also like to congratulate them on winning an additional three Gold Medals at the awards.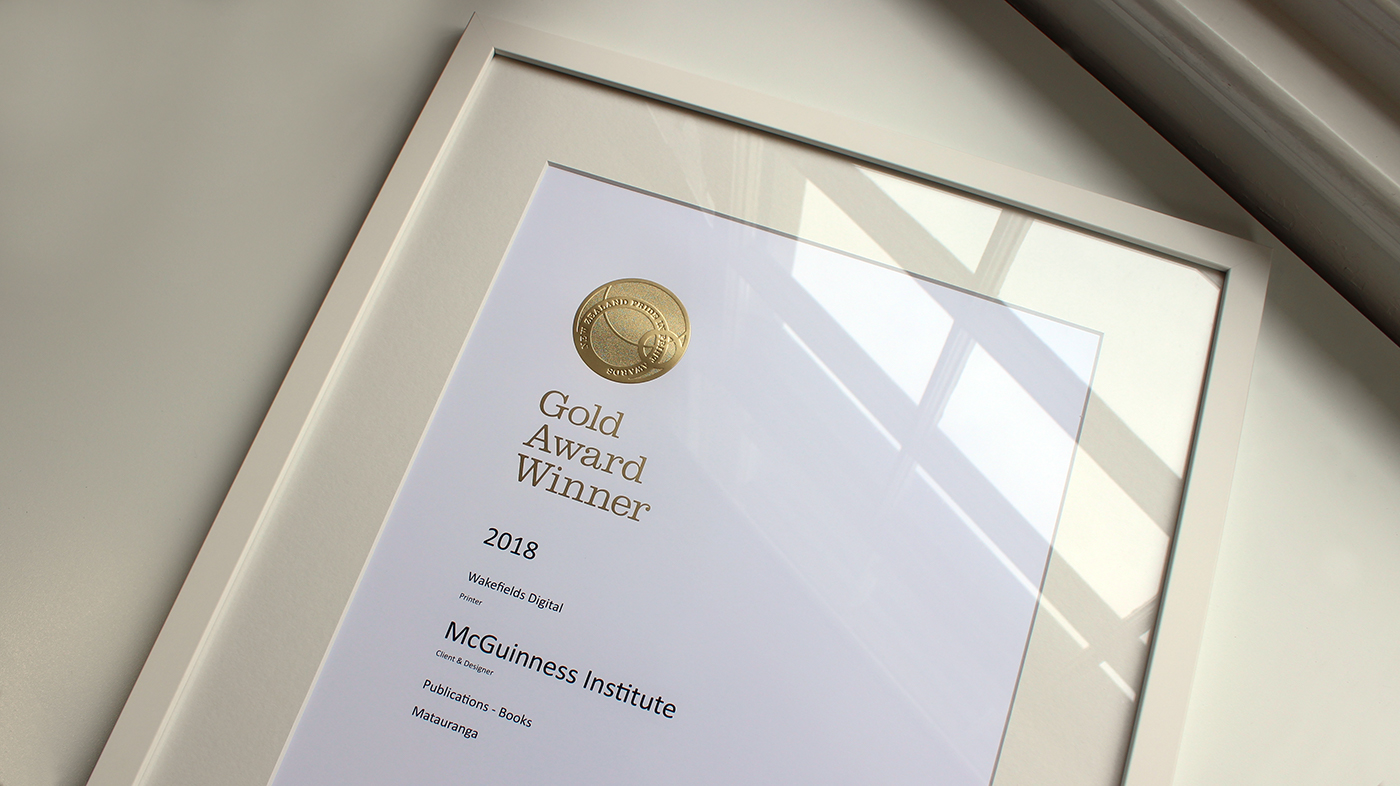 We are honoured to have been able to put together a publication that captures the inspirations and wisdoms of these 34 young New Zealanders. We hope this publication will continue to inspire other New Zealanders in their journey to reflect on Aotearoa's past and our long-term future.
About Mātauranga
Mātauranga is a collection of inspirational whakataukī (wisdoms, proverbs, poetry and invocations) selected by each of the 34 workshop participants from the 2017 WakaNZ: Navigating with foresight workshop. Please contact the Institute if you wish to receive a complimentary copy of Mātauranga; we still have a few available.