Next Monday the Institute will be meeting with Professor Shaun Hendy, author of the recently released Get Off the Grass; Bryce Johnson, Fish and Game; and some representatives from youth climate change organisation Generation Zero, to discuss progress of our joint paper An Argument for Mandating Foresight.
This paper will argue that long-term thinking should not be thought of as a luxury. There are many examples overseas of countries which have instruments or institutions specifically tasked with foresight work and long-term planning. Australia's national science agency has a dedicated futures team, Finland has an established Government Foresight Network, the UK has has a Foresight Office, to name but a few examples.
While researching international precedents for foresight in government, we came across this recent paper published by the European Union Institute for Security Studies titled, Foresight in governments – practices and trends around the world. We strongly encourage anyone interested to have a look at this great paper. We are hoping to published our joint paper early next month.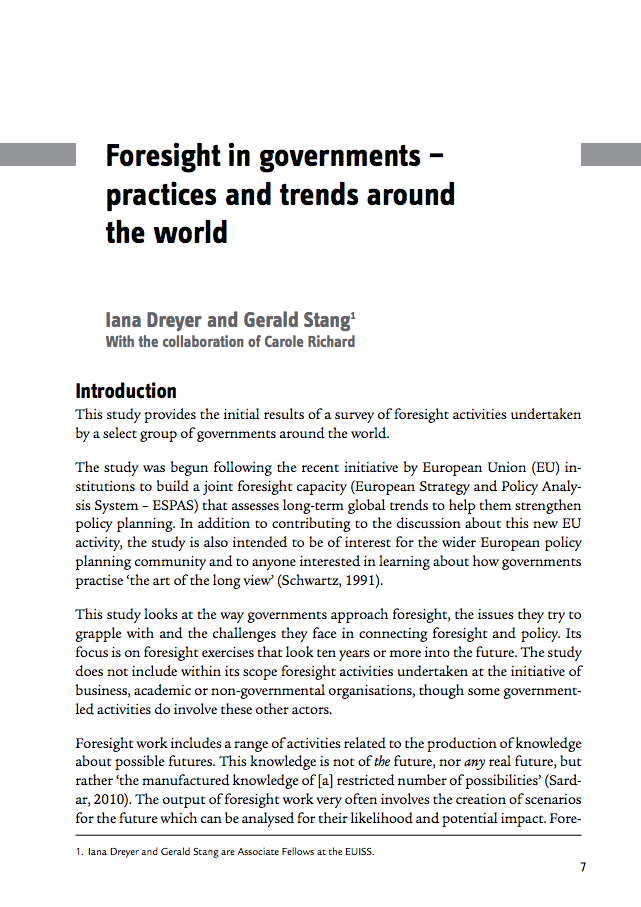 Last Updated 4 years by admin