Throughout the McGuinness Institute's research for Report 17, we found that New Zealand's climate change reporting is acutely lacking; there is no specific requirement for companies, government departments, and councils to report on their climate impact, and, regardless of legislation, most organisations do not seem to be motivated to report themselves. Therefore, climate change reporting requires urgent, yet considered, reassessment.
As a result, the Institute organised a lunchtime event on 8 August 2018, which aimed to gather together climate change experts, researchers and policy analysts. The goal was to discuss their current work programmes and research intentions so that we could map the landscape of New Zealand's current and future research on climate change. The lunchtime event was also an opportunity for the Institute to share Working Paper 2018/03 – Analysis of Climate Change Reporting in the Public and Private Sectors.
The event brought together a range of individuals from various organisations working in the area of climate change research. Attendees came from:
Wendy McGuinness, Chief Executive of the Institute, invited each attendee to share what they were currently working on, the gaps that they had identified in environmental research and reporting, and what they saw to be the best way forward for climate change research.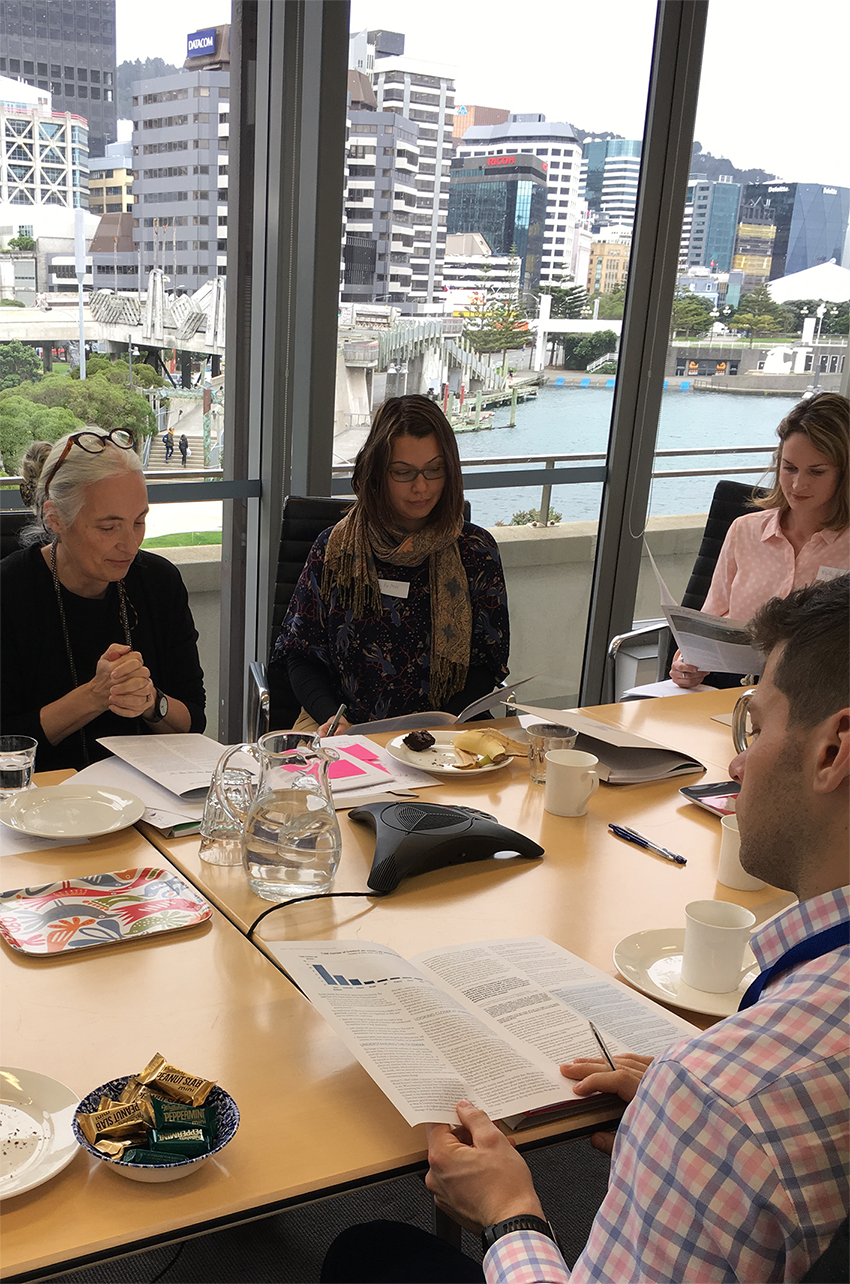 From these discussions, we formulated three key takeaways:
The need for a framework to which all climate change initiatives could link and which could provide a cohesive and comprehensive view of current work, along with the costs and benefits associated with it.
The necessity for leadership in planning for adaptation and change, particularly in the policy sector, rurally among local government and community involvement, and in industries such as farming and forestry. Overseas initiatives can provide examples in these areas.
The importance of questioning funding, carbon emissions and a possible 'green investment fund'.
There is definitely scope for further discussion and the Institute is considering opportunities to facilitate a more formal workshop in the near future. We hope to gather the broader research community together to collaborate, exchange information and talk about possible solutions for New Zealand.
Last Updated 5 years by admin