This March friends, family, and colleagues of the late Sir Paul Callaghan will be participating in the Cancer Society's Relay For Life in Wellington. You can show your support by buying a Team Paul Callaghan t-shirt, or by making a donation.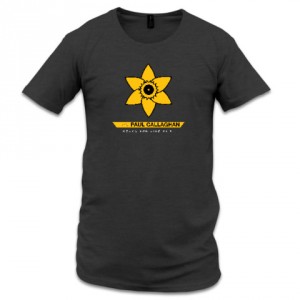 John Trail, Head of Sales and Marketing at Magritek and one of Sir Paul Callaghan's friends, will be participating as part of Team Paul Callaghan. John will be working with the recipient of the inaugural Sir Paul Callaghan Science Meets Humanities Scholarship. We are grateful for his support and wish him all the best this weekend.
The Relay For Life celebrates cancer survivors and remembers those lost. The Wellington event begins at Frank Kitts Park on Saturday 23 March at 3.30pm and ends at 9.30am on Sunday morning. There will be a candlelight ceremony at 8pm on Saturday night. For a small donation you can buy and personalise a candle; this is a very special event well worth supporting.
Last Updated 4 years by admin