The final draft of Discussion paper 2016/01 – A Queenstown Lakes District perspective on tackling poverty is now published.
The purpose of this paper is to bring to light the issues raised by locals at the one-day TacklingPovertyNZ tour workshop in the Queenstown Lakes District, held on 29 March, 2016. The paper describes the structure of the one-day workshop, sets out the main discussion themes raised by participants and presents the solutions they proposed at the close of the workshop.
You can read Discussion paper 2016/01 here.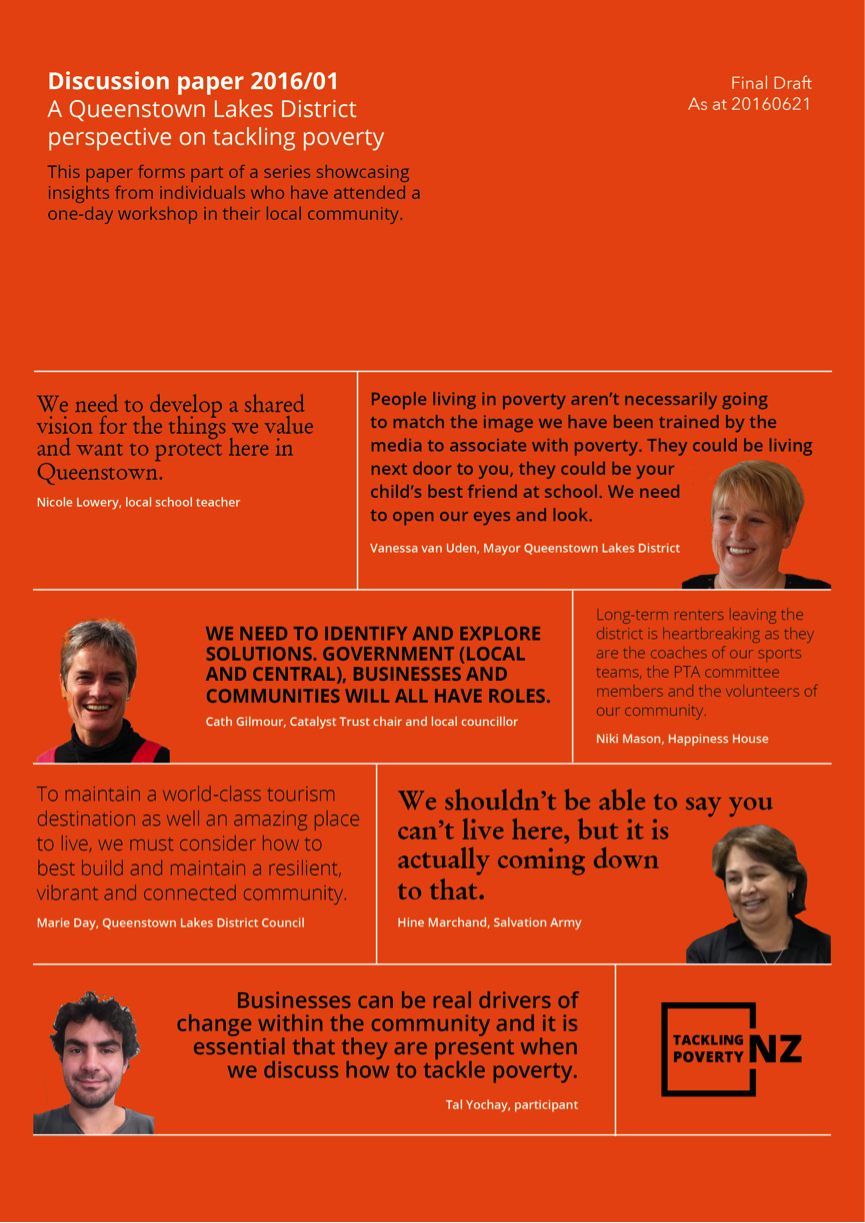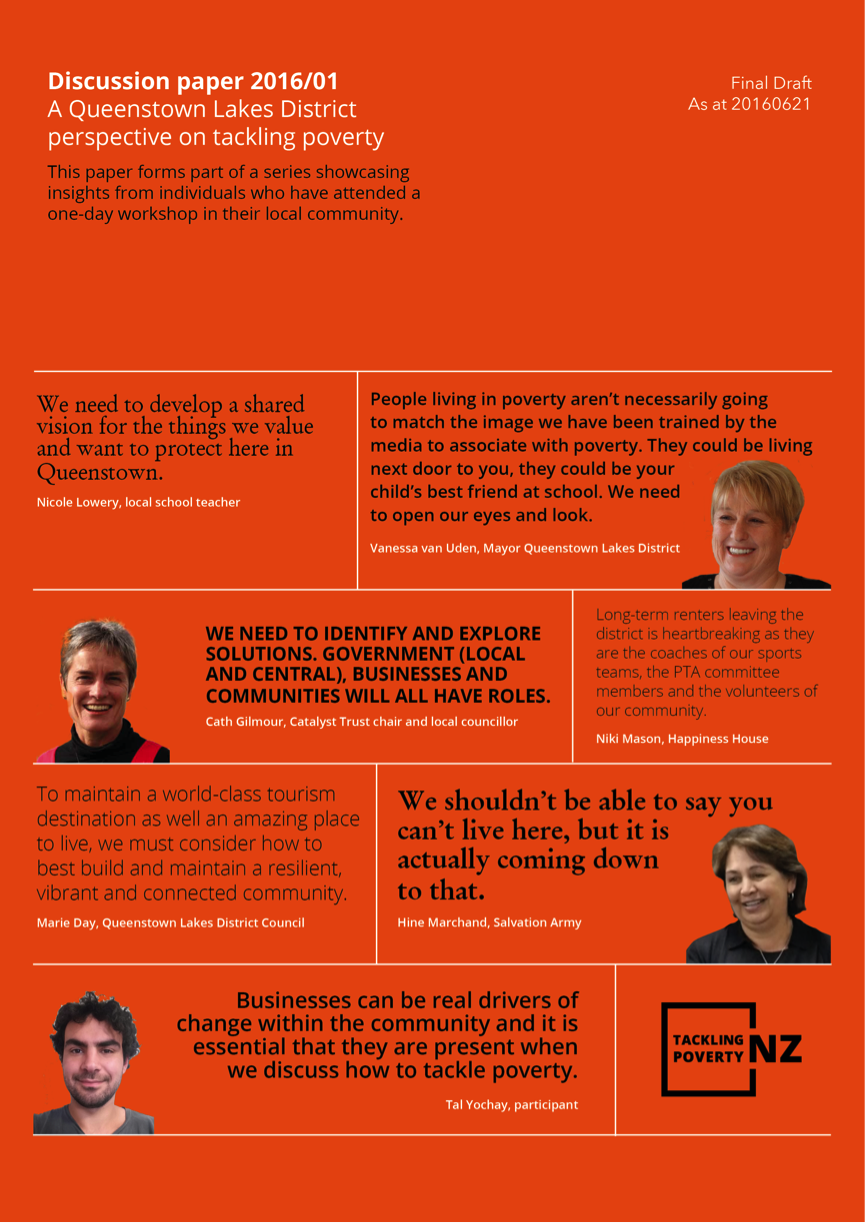 One of the observations made by participants at the initial 2015 workshop was that poverty in New Zealand is too complex an issue to be overcome with a blanket solution. Instead, solutions must be sought at a local level to acknowledge that poverty has vastly differing consequences for people in different areas of New Zealand. This is a daunting prospect, requiring an enormous amount of difficult and rigorous work. As a first step in this direction, TacklingPovertyNZ is touring the country with a series of one-day workshops specifically designed to provide a platform for local voices to address poverty. The Queenstown Lakes District workshop was the first of these, and a similar discussion paper will be produced for each subsequent workshop. To find out more about the tour, visit the TacklingPovertyNZ website.
The Queenstown Lakes District workshop was designed to test the purpose, process and outputs of running a one-day workshop on tackling poverty in a specific region. After the TacklingPovertyNZ tour, the Institute intends to publish a series of discussion papers that together provide an insight into the different regional perspectives on poverty in New Zealand, in order to inform national decision-making and to support local initiatives. For this reason, the Queenstown Lakes District workshop discussion paper is being kept as a final draft – we will align the papers as a series once the tour has come to a close.
You can watch the video of the finale presentation of the Queenstown Lakes District workshop on the McGuinness Institute's YouTube channel, or you can view the video below.

More about TacklingPovertyNZ
TacklingPovertyNZ is an initiative that started out as a three-day policy workshop run by the McGuinness Institute and the New Zealand Treasury in December, 2015. This workshop saw 36 New Zealanders between the ages of 18 and 25 come together to articulate a youth perspective on the issue of poverty in New Zealand and how we might, as a country, go about tackling it.